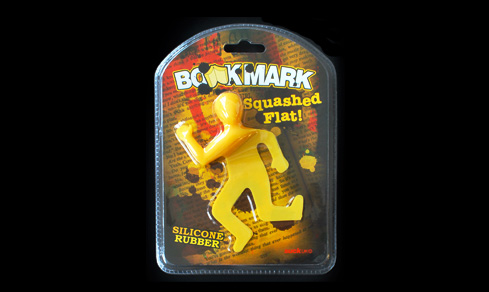 This cool bookmark from SuckUK is part of a cool series of tortured characters repurposed for your daily household needs. Appropriately named "Mark", this little guy appears completely squished when slammed between the pages of your book. He truly is a Book-Mark.
But I also like to use him as a decoration under my computer. It stops the monitor from rattling when the washing machine is on.
In retrospect, I should probably hand wash my tennis shoes instead of putting them in the washing machine, but what can yah do. Bookmark to the rescue!
Get your own bookmark Book Mark from SuckUK here
Tweet
Pin It