Unfortunately, for many parents, expensive gadgets will be on top of their children's Christmas lists this year. Gone are the days when a doll or football would spur the interests of our little ones; now they yearn to be able to mimic adults on a variety of technology, which is why most parents will be looking for some sort gadgetry to leave under the Christmas tree this year. Here are a few ideas of how to treat the kids to technology without breaking the bank.
Cameras


Is your child a budding photographer? It can be hard to trust children with digital cameras as they can be very delicate and cost a lot of money. You can get special cameras for children to practise their photography skills with. A good buy is the VTech Kidizoom  and Kidizoom Twist digital camera.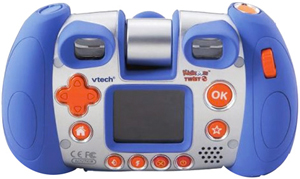 This fun looking camera comes in pink, blue & orange and has 2 megapixels and a 4 X digital zoom with an integrated flash. It's a fun purchase as the kidizoom camera rotates 180 degrees, meaning they can take pictures of themselves with ease. You can buy a Kidizoom Twist for as little of £39.99 or under $50.
Snap up your kids camera right here
Games Console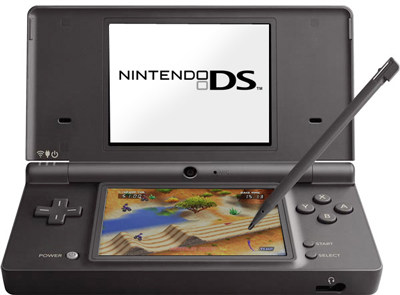 The Nintendo 3DS made waves in the gaming this world when it became the first hand held game console to have 3D capability without having to use 3D glasses. The Nintendo DS is a fantastic console for being able to get educational and skill building games, such as Book Worm, Brain Assist and Art Academy. Kids love games consoles, and the Nintendo 3DS/DS is perfect for if you travel a lot as it is completely portable and the batter life lasts between 3-5 hours, depending on which game you're playing. The Nintendo DSi has a considerably better battery life because it doesn't have to cope with the 3D technology demands.  You can get some really good deals on all DS models, so make sure you shop around to find the right package for you.
Shop for a Nintendo DSI right here
Portable DVD player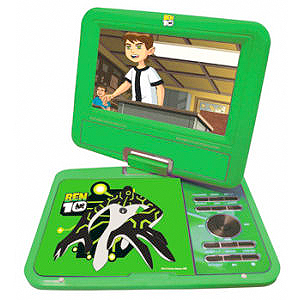 If your kids love their films, then why not consider a portable DVD player so they can watch their favourites on the move? The Ben 10 7" portable DVD player is a fun gadget that aims to make it easier for parents when travelling with the kids, keeping them out of mischief! This DVD player has a fun exterior, decorated in bright green with the Ben 10 logo, and has a rotating screen to make it easy to watch at awkward angles. The DVD player also comes with a remote control which makes it a lot easier to change the settings. You can buy this kids portable DVD player for as little as £99 on Amazon UK.
See all the Ben 10 gadgets and gizmos right here
E Reader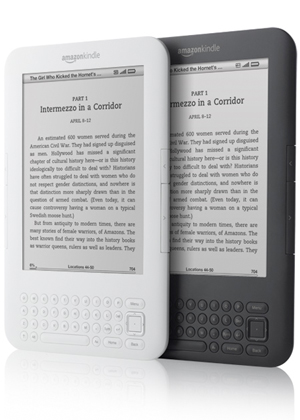 An e reader is a fantastic way to ignite your child's passion for reading, and the newest edition to the Kindle family could be the way to do it. This is more suitable for older children, and could potentially help with their school work and encourage them to read more. The newest Kindle is smaller, lighter and faster than the original, and holds up to 1400 books. One of the most prominent features of the Kindle is its battery life; the Kindle can last up to one month without needing to be charged, making it the perfect gadget to take to the library, use on the school bus or take on holiday. You can buy the Kindle for £89, or under $90 making it a worthwhile investment for your older kids.
Grab the new Kindle right here
Tablet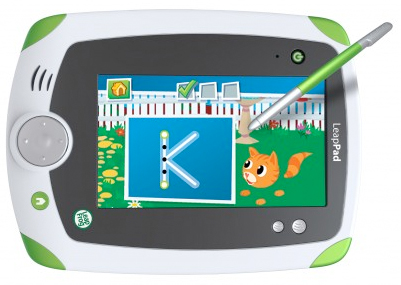 Kids are drawn to tablets because of their touch screens, fantastic apps and vivid colours, but would you fork out for an iPad for a 4-9 year old? Thought not. That's why Leapfrog created the LeapPad, a tablet for children between 4 and 9 years old which has many of the features that a normal tablet has, but is completely child proof. You can choose from more than 100 games and activities to play and it comes with the ability to download a selection of carefully chosen child-friendly apps, so you can be sure that what your child is looking at is suitable. The screen is colour and a touch screen, so is interactive and exciting to play with. This is a great educational gadget for kids and is available for just £61.94 (best price) or around $180.
Written by Rachael Miller from the Shopping team at MoneySupermarket.com
Tweet
Pin It