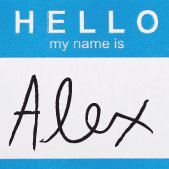 The Beauty Inside is an interactive social film, presented by Intel and Toshiba, directed by Drake Doremus, starring Mary Elizabeth Winstead, Topher Grace, and the coolest thing of all, it also starts YOU! It's Hollywood's first film that gives the audience a chance to play the lead role.
Here's what it's all about:
The video is about Alex, a 20-something male who lives in Los Angeles, restores antiques and wakes up every day with a new physical appearance. It's a little cool and a little creepy. Can you just imagine what life would be like if you woke up as a new person every day? I think I'd definitely find a way to use it to my advantage, it's almost like every day is a second chance. But I suppose it would be a hard thing to get used to.
I have to say I am glad it's a guy. Girls just wear some makeup and are practically a different person every anyways. Right? *punch* And that different person is…as…equally as awesome…if not more awesome than the day before. Phewf. Saved it.
So anyway, Alex navigates the trials and tribulations that come from his ever-changing appearance, he carries and uses a Toshiba Portégé® Ultrabook™ which also serves as his personal journal. The film stars Topher Grace and Mary Elizabeth Winstead, however, the main character is played by everyday people like you.
A global, online casting call ran via Facebook and viewers auditioned for the chance to play one of the roles of Alex. Because Alex's appearance keeps changing, multiple people were chosen to play him. So that was then, and part two is now.
Now that the episodes have been filmed, we thought you'd like to see how it all turned out. Welcome to Social Hollywood! Check out the video below to see the beginning…
This post is sponsored by Intel & Toshiba
Tweet
Pin It