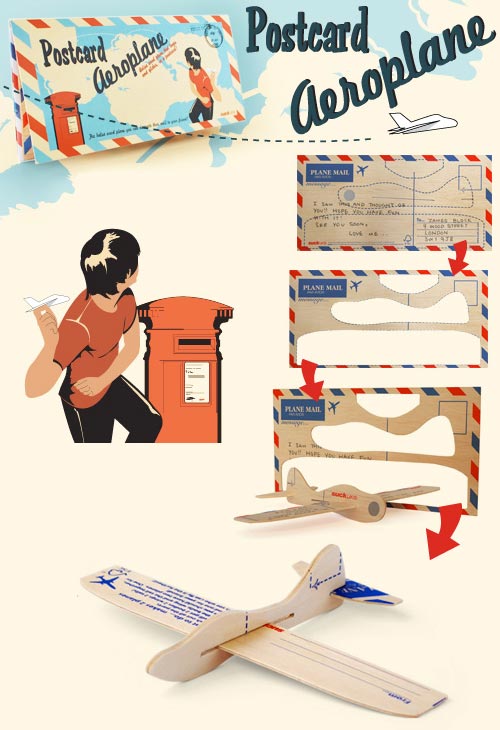 Check out this sweet success in aviation. It puts a whole new spin on 'air mail'.
These awesome postcards are made out of balsa wood so when you are done reading you can pop out the pieces and turn that snail mail into a first class flight outta here!
I tend to be in the habit of mailing a lot of wood lately. But I can't help it, One More Gadget readers are the best fans around. They can receive our wood any day.
Get your minds out of the gutter.
Take off and check in to SuckUK for this cool Postcard Aeroplane
Tweet
Pin It