I have to admit that before doing some testing I didn't know a thing about HDMI cables. But after researching all the new features that come with TV's these days– speed and quality are equally important to get the best picture. And to get the best picture, you need the right cable. So I figured I needed an upgrade.
I was really surprised (and happy) to find that the best HDMI cables weren't always the most expensive ones. It's interesting to find that the results of an HDMI cable when made properly, no matter what the brand name is, actually have similar results.
Basing the results on quality, I found a discount cable that competes with top brand premium cables like Monster Cables and Panasonic Cables. A company called 'Optimized Cable Company' at Optimization World offers cables for a fraction of the cost. They boast about their products being made to the highest quality. And they are right. And I found out with some digging that the cables produced for them are HDMI Certified at the same facility as Monster Cables. Hooray!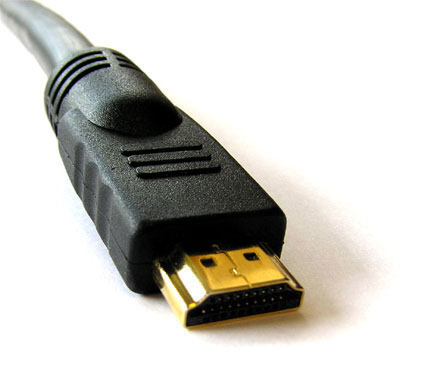 Their 6 Ft. Ultra-High Speed HDMI Cable – 28 Gauge – Gold Plated 1.3b as seen above is what I use and has considerably improved the refresh rate on my TV.
Here are the specs:
Cable Type: HDMI Male to HDMI Male Cable
Length: 6 Foot
Most Current HDMI Version: 1.3b1
Gauge: 28 AWG (American Wire Gauge)
Bandwidth: 340 Mhz 10.2 Gbps / 120 Hz Refresh Rate
Connector Finish: Gold
Shielding level: 3x Triple
Shielding type: EMI (Electromagnetic Interference)
Certified HDMI: Yes
HDCP Compliant: Yes
CEC Compliant: Yes
ROHS Compliant: Yes
Backwards Compatible with HDMI Version 1.2: Yes
Supports Blu Ray & HD DVD 1080p: Yes
Supports 480p, 720p 1080i, 1080p, 1440p: Yes
Supports Lossless DTS 8 Channel Audio: Yes
Supports TrueHD & DTS-HD: Yes
The best thing of all is getting a cable that competes with the big boys like Monster Cables and Panasonic, and not needing to spend hundreds of dollars. In fact, even cables under 50 dollars, if made the right way, perform exactly the same. Which pretty much means you can save around 8o bucks just on one cable. That's insane!
So I dunno about you, but I plan on using my extra 80 bucks to buy something useful.
Like this.
Monster HDMI Cable here for $129.99
Panasonic HDMI Cable here for $30.98
Get your Optimized Cable here for $12.99
Tweet
Pin It