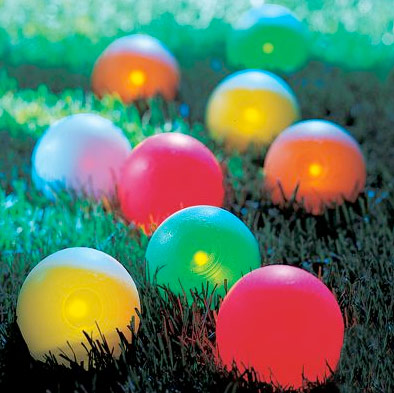 Glowing balls, nope, it's not Christmas. It's summer. And as long as it's still warm out, why should the party stop when it gets dark? This glow-in-the-dark light up bocce ball set is saaaweeet. The balls feel like normal bocce balls, but they all light up with a bright LED light! And each one can be seen up to 100 feet!
These also come with extra batteries and a nylon carrying case so you can impress your friends.
It reminds me of the time I bought that regular umbrella that had a light bulb in it. It was like a regular umbrella, but it had a light bulb in it.
I never use it, but hey, I could if I wanted to. Just don't wanna.
Get your own light-up bocce ball set here
Tweet
Pin It