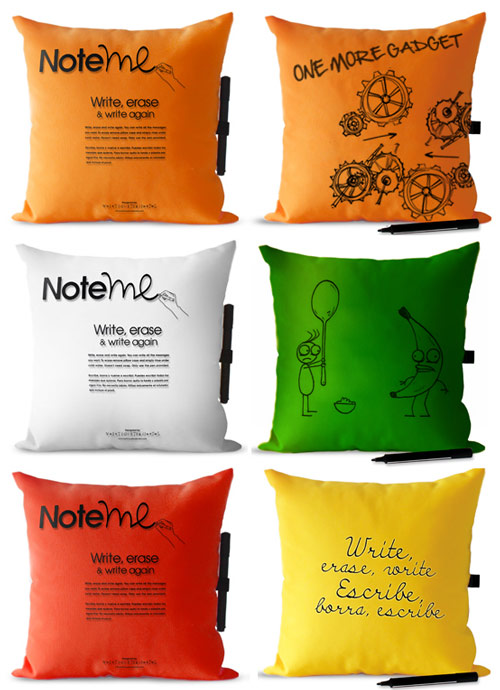 Introducing Note Me! Inspired by the yellow sticky note, these Note Me pillows let you write notes all over your pillow and instantly erase it by simply rinsing it under water.
The removable pillowcase is comfortable and durable enough to be tossed in the dryer. Best of all Note Me is available in 5 great colours, even orange. These pillows make great guest books at parties and even make a cool idea for a birthday card if you get everyone to sign it.
Check out the video to see the Note Me Pillow in action! And uh, ignore the fact Grrambo tried dipping it in water just to see how it worked. He's weird like that.
Veinti cuatro dientes are the people behind this cool product. All the way from Spain to you, right here on One More Gadget.
Pick a colour and get your own Note Me here
Tweet
Pin It