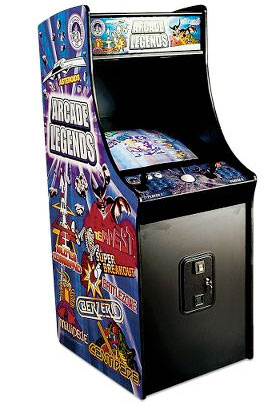 When I was a kid I was always jealous of Ricky Schroeder, that stupid spoiled brat from Silver Spoons. He had every arcade machine under the sun, and a little train to boot. Stupid brat.
Well now you can get your very own arcade machine if you harbor the same feelings I do. Its about time.
This arcade machine comes with 100 of our favorite classic games, arcade style in arcade quality.
I was curious just what games I'd be owning that Ricky Schroeder didn't have and they are:
Hit the jump to get your very own Arcade Machine
Tweet
Pin It