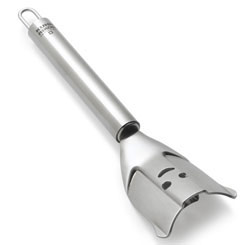 This invention is crazy. It looks really weird, almost like a broken ice cream scoop, but it works really great! It's stainless steel and designed to peel corn perfectly from the cob. They call it a corn zipper because it has the appearance of unzipping the corn, and it's as easy to use as a zipper!
But not my winter Jacket zipper. I'm talking like a really good quality zipper. Like one you'd use with Gortex. Awesome.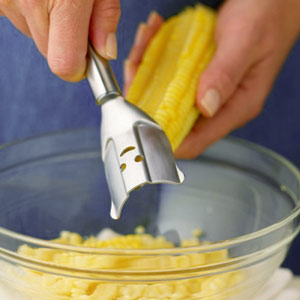 Mmm. Might I recommend throwing your corn on the BBQ with a little seasoning salt, butter, Parmesan Cheese, garlic and then zip away my friends. Zip away.
Tweet
Pin It