I never thought the day would come where I'd need three of something and out of principle decide to buy 50 because I could get them for the same price.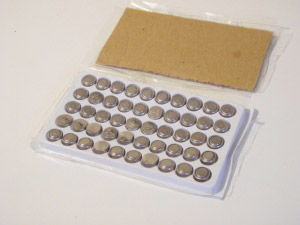 The day has come. I bought a huge 50-Pack of AG13 mini batteries. I made a video of it using my hands to demonstrate the very important use these batteries were needed for.

Hit the jump to buy your lifetime supply of AG13 batteries.
Tweet
Pin It