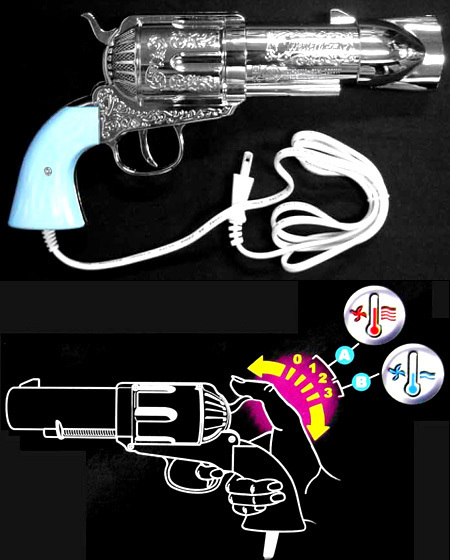 Frizzy hair? Just can't take it anymore? Well, fear no more! For mornings where you feel like pulling the trigger, safely dry your hair instead with this Pistol Hair Dryer.
You'll be glad to find three temperature settings instead of bullets.
Currently this item is available on a website in a language I don't understand, you can check that out here.
*This is not a travel hair dryer. I wouldn't recommend taking it on a plane unless being cavity searched is your idea of a good weekend.
Tweet
Pin It