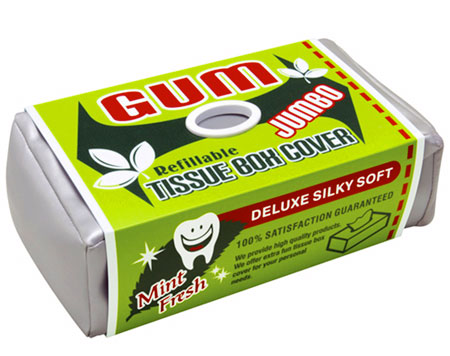 Tissue boxes are so boring these days. If only somebody could just invent…..WAH!? What's this?
Yup. It's a sweet, minty fresh Tissue Box Cover that gives your boring tissue box the appearance of a large pack of gum.
I literally just fell off my chair.
I'm serious. I just landed on a fork. I'm going to be here for awhile folks.
A tissue box cover that looks like a pack of gum makes me so happy. I love cool stuff like this! And yes, I can still be happy with a fork lodged in my butt cheek. It's just THAT cool.
Grab your own GUM Tissue Box Cover right here and stick it to the man

Tweet
Pin It