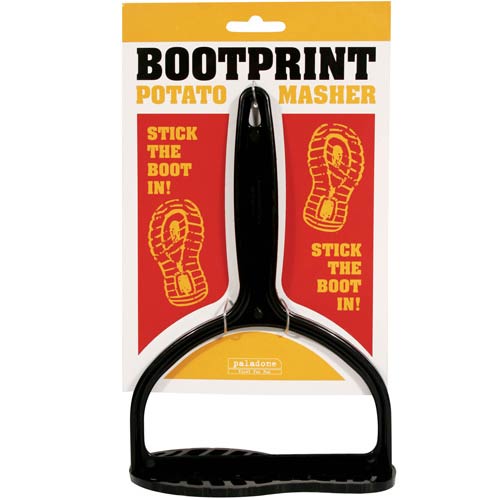 Yup. It's finally here. Everything.
Well it's gotta be right? You havent seen anything until you've seen it all, so this must be the last invention ever in the world, right? Right? Because I have certainly seen it all.
Okay, maybe I'm just going insane by the idea of putting a foot print into my mashed potatoes.
I've calmed down now.
Get your own foot print potato masher here
Tweet
Pin It