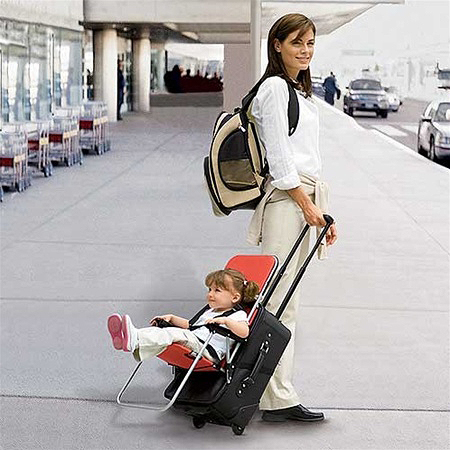 Say goodbye to strollers when you travel, this ride-on luggage for kids has a weight capacity of 40lbs. It was actually named as one of the best products of 2003, is foldable, and counts as one carry-on item in the airports. Not too shabby.
I'm still waiting for the adult size option. With a motor.
And a steering wheel.
Features:
Install or remove in just seconds.
Universal fit on carry-on luggage 18-22 inches tall.
Folds flat to fit in the overhead or under the seat.
Headrest doubles as a handy tray table.
No more waiting at your destination for your stroller.
Durable and washable 100% polyester fabric.
Get your own Ride-On Carry-On Luggage Here
Tweet
Pin It