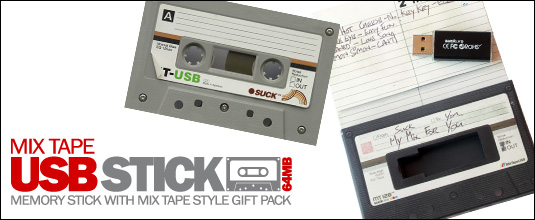 This nifty idea to turn retro cassette tapes into mix tapes using a USB stick is genius. Each "tape" can hold up to 1 gig of music to make a "mix tape" for that perfect someone.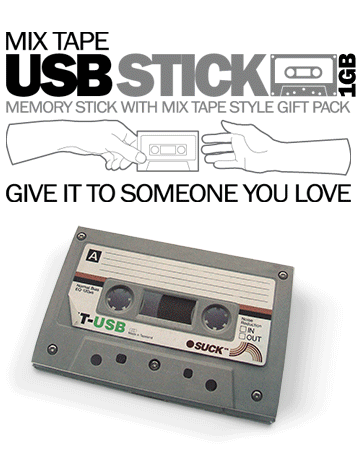 They come in 6 awesomely realistic styles with space to write all the names of your tunes in the cassette sleeve. And best of all this "tape" can easily be updated, (finger-winding optional).
Ah yes, early 90's flashbacks. Sniff sniff. I love the smell of nostalgia.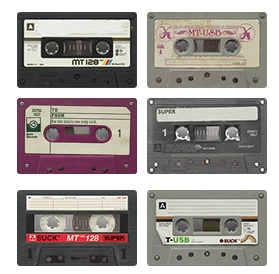 Get these awesome MixTape USB sticks from SuckUK here
Tweet
Pin It