I remember once being out at sea writing about my adventures. We were starving and I thought to myself "If only I had a fishing rod, I could save everyone aboard this vessel." But alas, I only had a pen.
If only I had this pen instead. Its a fishing rod that expands to 4 feet and has a mini reel and switchable rachet. If only, maybe the others might still be alive today. Tragic.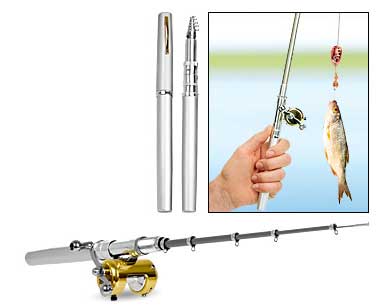 Oh well. I'm still here. And lucky enough to be alive to see this way cool fishing rod/pen!
Click to learn more and get your own fishing rod pen – it may save your life someday.
Tweet
Pin It