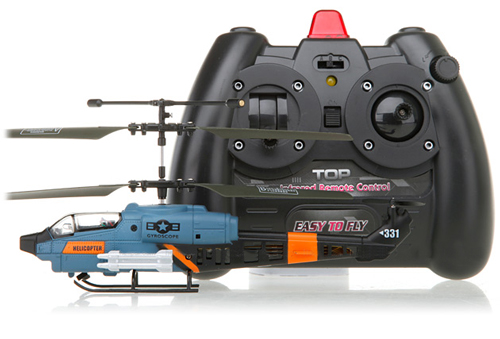 There's no feeling quite like the feeling you get flying One More Gadget's company helicopter. This RC copter is one of the most sophisticated mini helicopters out there. It has a built in gyro which keeps it balanced and aimed straight for super easy flights. It has a built-in rechargeable lithium-ion battery which uses the remotes AA batteries to charge it up. Personally I recommend grabbing a 331 USB charger from ebay to quickly charge it up using your USB ports on your computer.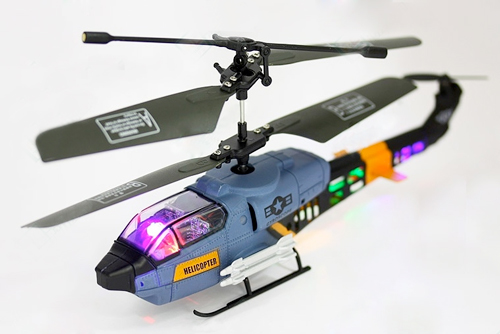 The 331 Cobra comes with flashing LEDs, affordable safety blades, is super tiny and very light weight. It can handle most crashes and most importantly these little guys are FUN!
Just keep them away from dogs.
Check out the video below and watch the 331 Cobra in action! {Buy It}
Features:
• Easy control Gyroscope
• Intelligent Control System
• Full Scale Remote Control
• 3 Channels
• 360 degree turns
• Smooth turning
• Easy Landings
• Remote uses 6 AA batteries (get some rechargeables)
Get your Venus Cobra 331 from BudgetGadgets here
Tweet
Pin It