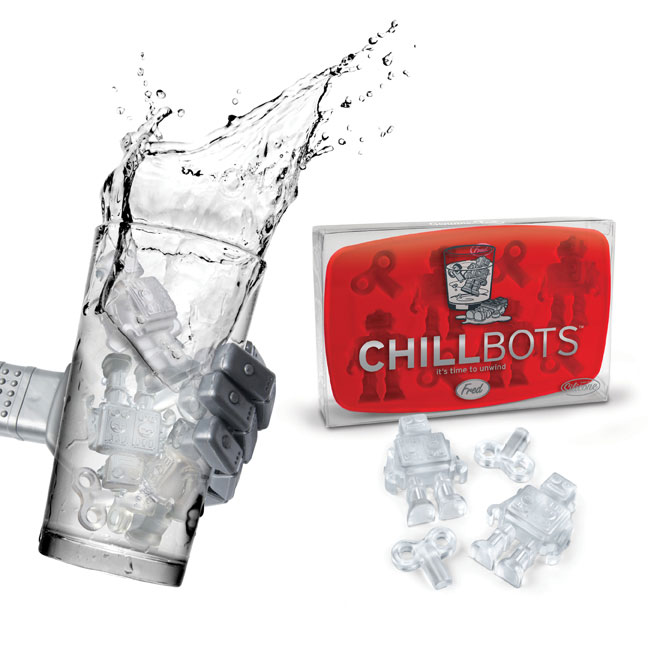 When I'm stressed out and need to unwind I grab myself a tasty refreshment and take it easy. But when I'm impressing the ladies I whip out my retro wind-up robotic ice cubes and make it icy. Real icy. Retro stylez.
Ohhh yeaaah.
Chillbots are pretty awesome as far as Ice Cubes Go. We've seen some other cool ones before in the greatest list of the coolest ice cubes but this one is quickly winding it's way to #1.
They look like retro robots and are perfect for lightening the mood when I'm really wound up. And best of all, you can tell the ladies you got this robot ice from Mount Etzel in the Alps and they will be really impressed. The Etzel card never fails.
Anyways. These Etzel's are making me thirsty. Time to crack out the Chillbots.
Get your Chill Bots from Find Me a Gift here
Tweet
Pin It