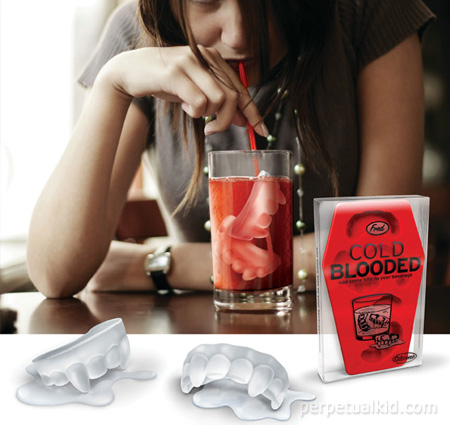 Twilight. The movie. Yeah.
Now I'm not going to say Twilight sucks. It's filmed in my home town.
Okay it sucks.
But anyways. What doesn't suck are these ice cubes. Am I right people? Am I right? So go make yourself a Bloody Caesar you can really sink your teeth into! Vampire teeth ice cubes that is! And go watch a really good vampire movie like Underworld 2. That movie had enough sucking for everyone.
Hit the Jump to get your own Cold Blooded Vampire Ice Cube Trays
Tweet
Pin It