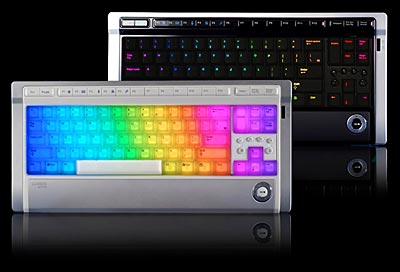 Luxeed U5 Dynamic Pixel LED Keyboard
This keyboard has over 400 LED's that can change to any colour and is fully customizable. Which means if you wanted to make your entire keyboard orange, you could. And if you wanted to make it any other lesser colour than orange, you could do that as well.
See more photos or get your Luxeed u5 Dynamix Pixel LED Keyboard here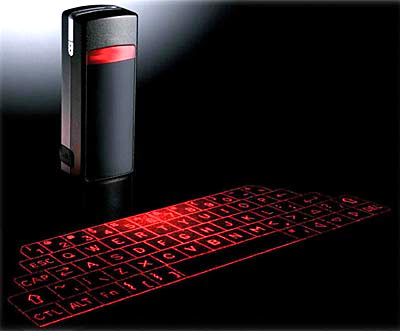 Bluetooth Laser Virutal Keyboard
This keyboard isn't even a keyboard, well, it is, but it isn't. It's a projector that projects a keyboard onto any flat surface and amazingly works just the same as a keyboard – but you don't have to press any keys. Crazy!
Note: I tired projecting it on my friends flat head but it didn't work as well as I had hoped.
See it in action or get your Bluetooth Laser Virtual Keyboard here
The Roll-Up Keyboard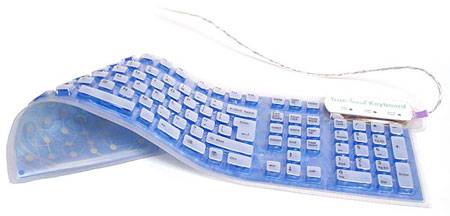 This keyboard is exactly what you'd expect, you can roll it up and take it anywhere. This keyboard seems to be pretty popular with Canadians. They have obsession with rolling things up. Don't ask me why.
Get your roll-up keyboard here
Tweet
Pin It