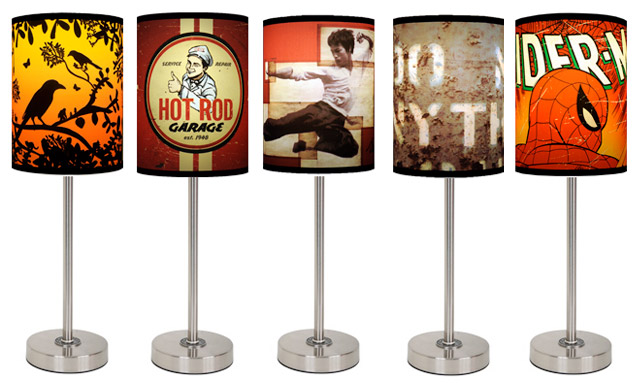 These cool lamps are the newest gadget for your home and they are totally customizable. Lamp-in-a-Box has a bunch of designers and photographs to choose from. You can even upload your own design and put your own style to your place by creating a custom lamp. Pretty sweet.
Another cool feature is being able to design different shades separately. This way, if you are like me and get tired of things easily, you can create different designs throughout the year, like Christmas for example. All you have to do is change the shade. What a delight. Get it, de light?
Nevermind.
They also have a bunch of different base designs as well, and when you are done it's all delivered right to your door in a pretty sweet box. What a bright idea.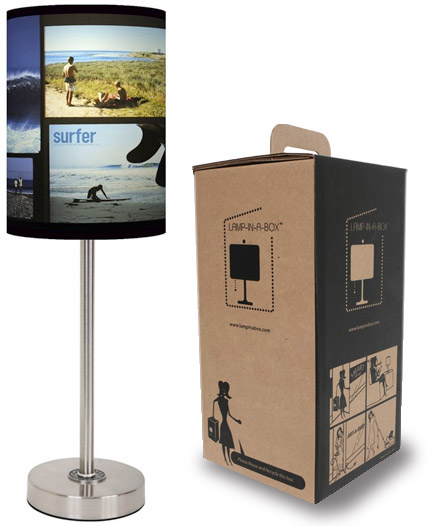 Lamp-in-a-Box Specs
• Lamp-In-A-Box shades can be purchased separately.
• Lamps are 21″ tall. All Lamp-In-A-Box shades are cylindrical, 7" in diameter and 9" tall, designed to work with LAMP-IN-A-BOX bases.
• Lamp-In-A-Box shades are shipped with a harp and finial and may or may not fit other lamp bases.
• Maximum wattage for Lamp-In-A-Box shades is 75 watts.
• All shades are made of eco-friendly 100% biodegradable plastic
• Sold in heavy-duty, recyclable, reusable box with carrying handle.
Get your own cool or custom Lamp-in-a-Box here

Tweet
Pin It