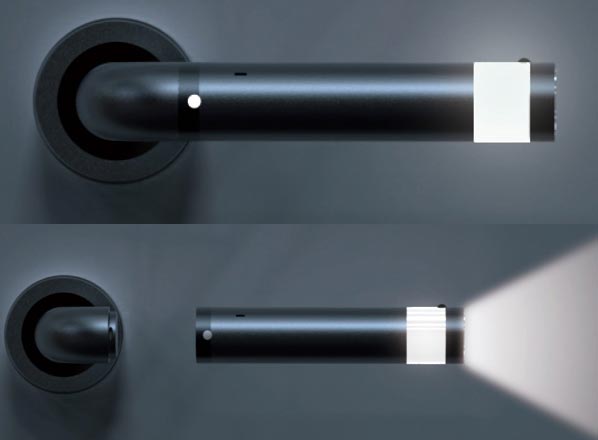 Recently a winner for the Spark Awards, this cool door handle is designed to be removed and double as a flashlight. Not too shabby. Let's just hope you don't have kids that forget to put it back and you're only realizing this after eating Aunt Patties famous cookies and in desperate need of a sit down. If you know what I'm saying.
Or your house is on fire.
Not sure what is more urgent.
The LED flashlight illuminated door handle is just a concept, but it works. And to top it off, every time you use the door, energy is generated from turning the handle to charge up the light. It has a low powered running light too so you can always find it in the dark and there's an on/off switch to save energy.
But enough about concepts, check out these bad boys: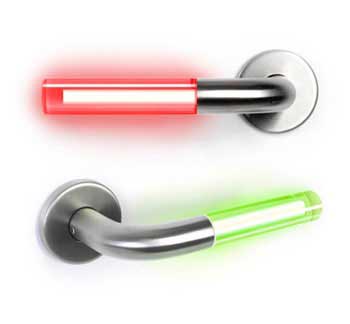 They're real and they're spectacular. Light saber door handles.
Grab some light saber door handles here
Tweet
Pin It