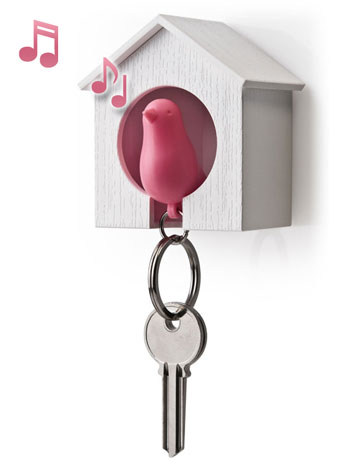 This cute little Sparrow Keyring comes right out of the pages of a Disney story. This little birdie goes everywhere your keys go and keeps an eye out for trouble too. Whenever you spot trouble just give this little birdie a whistle and he'll be sure to grab the nearest hero to save the day.
Each Sparrow Keyring comes complete with it's very own little birdhouse where he'll rest at the end of the day and enjoy the view. Now you'll always know where your keys are, and have a little friend to take with on your next adventure.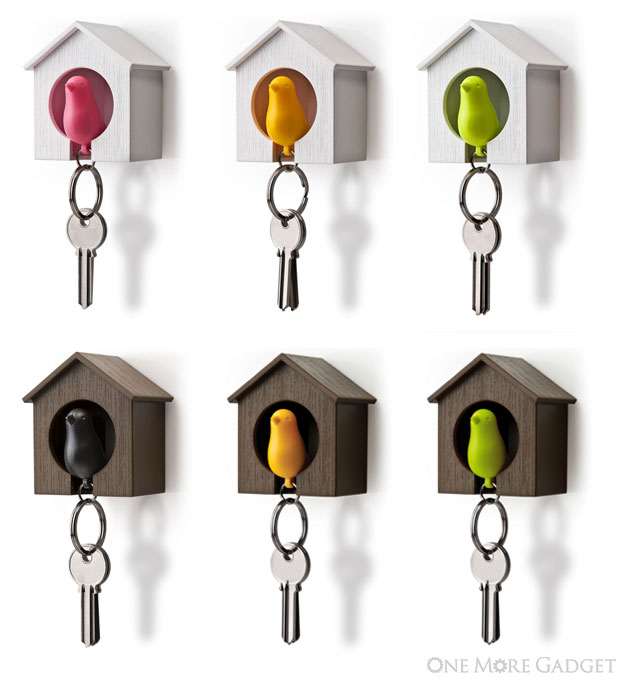 My little birds name is Chuckles. He likes to sit at the edge of my pocket and peak out while I work. And even though I whistle while i work, my co-workers don't seem to mind. They don't even seem to get tired of this:

Hmm I bet you're wondering how I know his name is Chuckles?
Let's just say…a little bird told me.
Get your own Chuckles from Find-Me-A-Gift here
Tweet
Pin It