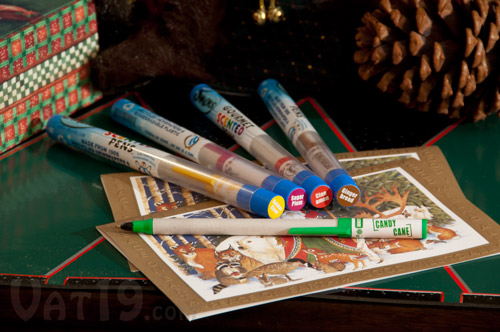 These ingenious pens are back at it again with the Holiday Scented Collection. A complete set of 5 Holiday Scented Smens pack enough Christmas punch to bring a smile to a hobos face and turn Oscar The Grouch into a Saint. Not only do these Holiday Smens smell amazing, they make the perfect stocking stuffers for anyone with a nose.
How could you go wrong?
Unless you know someone without a nose. And if you do, on behalf of One More Gadget we sincerely apologize. May we interest you in this?
These Holiday Scented Smens come in 5 totally rad holiday scents:
• Holiday Cheer (smells like baked apple cider)
• Candy Cane
• Cinnamon
• Gingerbread
• Sugar Plum
But possibly one of the coolest things of all is that these delectable crafty instruments are made out of 100% recycled newspaper (in order to contain their excellent smell all year long, plus they also come in a nifty resealable biodegradable plastic tube). At first I was puzzled, but after sniffing these pens for 2 hours the world was much clearer to me.
That's when I came up with this really cool idea involving reindeer and the pootrap. I think I might be onto something. Now all I need to do is find Santa's phone number and I'll be in business.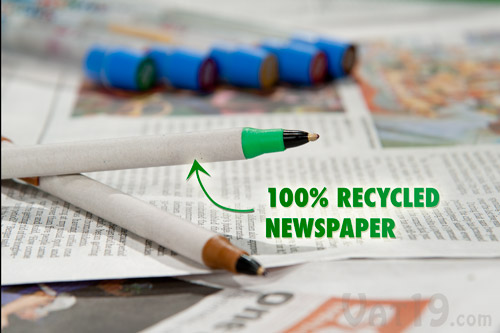 Get your Holiday Scented Smens 5 Pack from Vat19 here
Tweet
Pin It