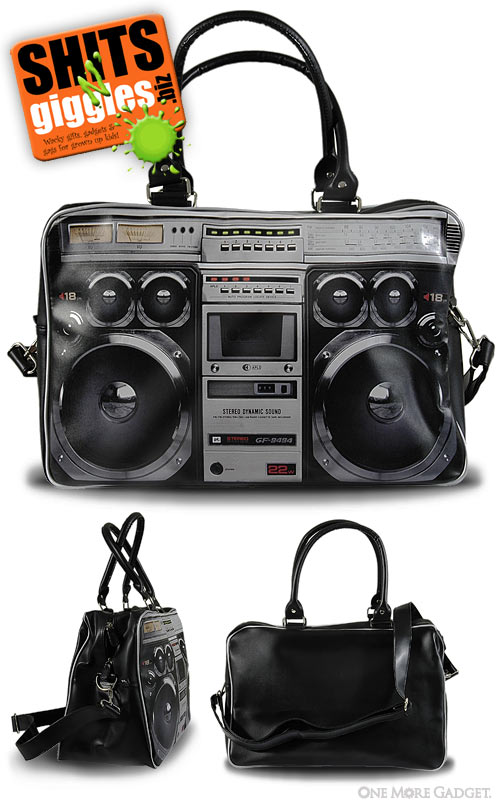 This wicked weekend bag looks just like a retro Ghetto Blaster. Made of soft and durable high quality vinyl with a removable shoulder strap, it can be easily carried in your hands or quickly thrown over your shoulder. 80's styelz.
It's big enough to store your laptop or even your entire 80's mix tape collection. But the design isn't entirely in the past. It's got a pocket to store your cell phone or iPod in so you can stay current on the inside and retro on the outside.
Often I'm reminded that sometimes the best things from the 80s weren't really from the 80s at all. Like this bag. Genius.
Get your blast from the past Retro Weekend Bag here
Tweet
Pin It