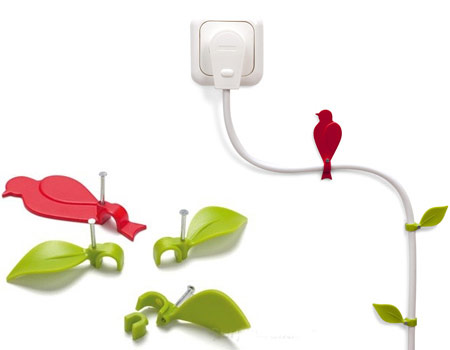 Introducing Wire Blooms. Fancy little cable clips that turn your exposed cords and cables into nicely decorated vines on a wall. Not too shabby.
Each clip comes with a small adapter so they can perfectly fit cords of various sizes. And to top it off, it comes with a fancy little red bird as an added bonus. A bird on a wire, that is.
Alright alright, I'll make like a tree and leave.
Hit the jump to get your own set of wire blooms

Tweet
Pin It