One of our favorite kinds of things are all the gadget-filled cars from TV and the Movies.
Here's  the Greatest List of our favorite Top 17 Gadget-Filled Cars from Hollywood. Oh yeah, and if you happen to be the owner of a movie car, please contact us, we have something for you!
17. James Bond – 1964 Aston Martin DB5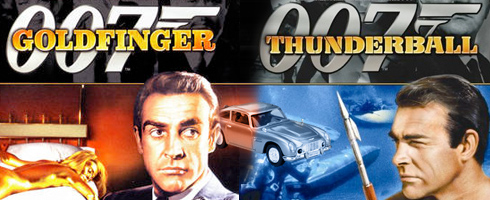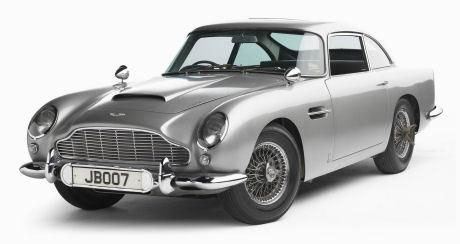 Car. Gadget car. This little beaut was possibly the most famous automobile in the world in the 1960s. It's a highly-modified 1964 model Aston Martin that was presented by gadgetmeister Q to Sean Connery (Bond). It came complete with a plethora of gadgets including 30 calibre Browning machine guns, retractable tire slashers, a retractable rear bullet proof screen, a radio telephone concealed in the door, a radar scanner with a tracking screen in the cockpit, a passenger ejector seat, an oil slick and smoke screen generator and if that wasn't enough it had revolving number plates so you could skip our on your insurance.
Truly one of the first gadget mobiles and probably the one that started it all.
Not only did the car set the imagination of a generation in motion, it was probably the most successful product placement in history, and today this bad boy is worth around $2.5 million dollars. So, enjoy the picture suckers.
16. Two-Lane Blacktop – 1955 Chevy Hot Rod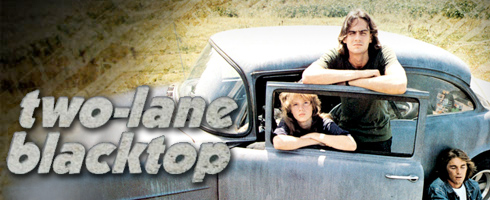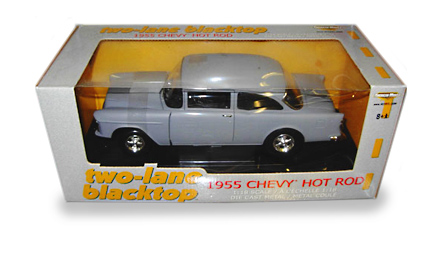 Not gonna lie. Two-Lane Blacktop is a cult movie. This would be incredibly boring to anyone that isn't totally obsessed with cars. Featuring a 1955 Chevy Hot Rod and only two things going for it – speed, and two dumb drivers with no jobs. Nice.
Get your Two-Lane Blacktop Memorabilia Here

15. Smokey and The Bandit – 1977 Trans Am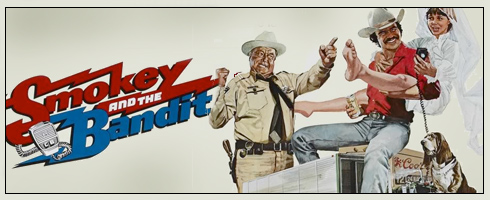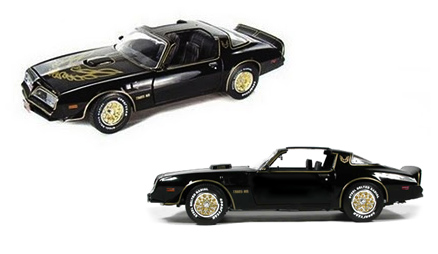 Number 15 is Smokey and the Bandit with Burt Reynolds at his finest. You can get yourself your very own 1977 Trans Am model car kit here. This Trans Am featured a CB radio which became pretty popular in regular cars. It was kind of like a really big cell phone. I swear every hippy chick that owned a jeep had one.
Get your Smokey and The Bandit Memorabilia here
14. Starsky and Hutch – 1974 Gran Turino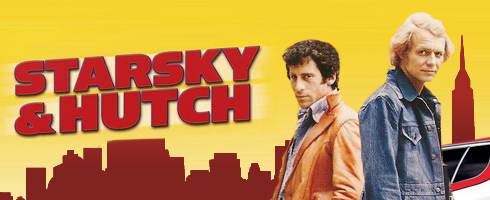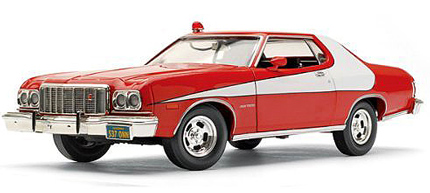 The Striped Tomato. This TV show was remade into a movie in 2004 but the original series stays a true classic. It's a pretty sweet ride, but you don't have to take it from me, even Clint Eastwood made a movie about it.
Get the Starsky and Hutch Car Kit here
13. Steve McQueen's BULLITT – 1968 Mustang GT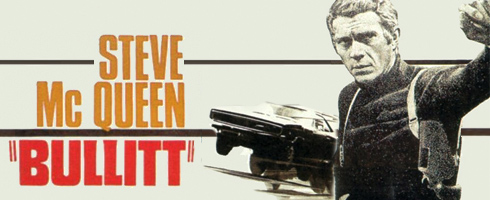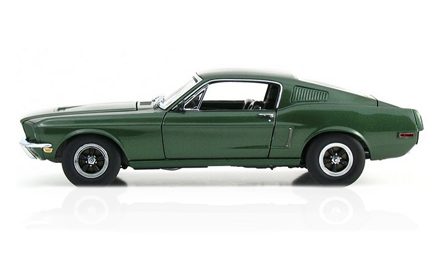 This car made the list like previous autos, gadgets aside, it's pure muscle. Surviving real car chases in the movie without special effects was huge. Steve McQueen will admit to being a little over zealous with the tire spinning, but hey, it's better than spinning yarn.
Find a Bullitt model, toy or gadget here

12. Speed Racer – Mach 5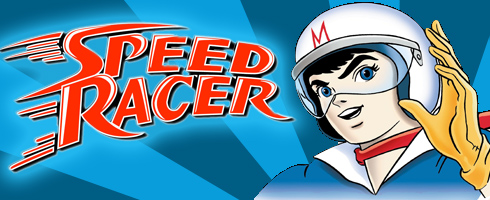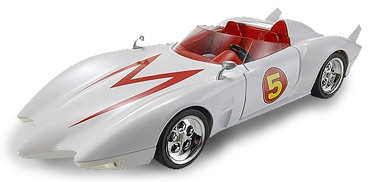 Okay, so this car isn't even real but if it were, it'd be fast. Real fast.
This car can go Mach 5, upside down and stay glued to a road like it's on rails. Reminds me of the way I drive.
Check out the cool Speed Racer gadgets here
11. Mark Hamill's Corvette Summer – 1971 Corvette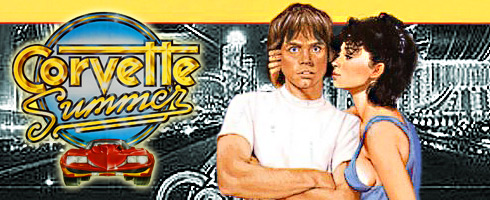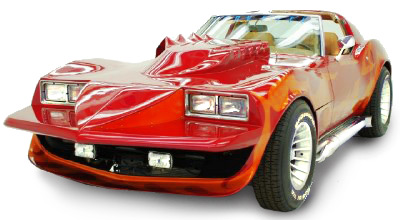 Yes, Luke Skywalker actually made other movies. But this one isn't too far off from Star Wars. This 1971 Corvette has more bells and whistles than the Death Star and get's the male species breathing heavier than Darth after a pilates class.
Get your Corvette Summer memorabilia here
10. The Love Bug – 1964 VW Beetle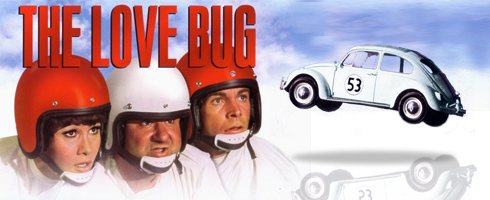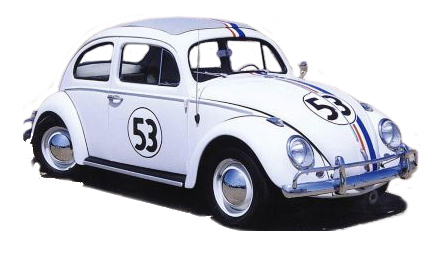 Herbie couldn't speak, but he definitely had personality, and a name. Herbie. He was a moody little car that had a bunch of gadgets and could do everything but wag his tail. He'd even tinkle oil on your leg if you looked at him funny. And sometimes if you didn't.
Find a little Herbie toy and other memorabilia here

9. Michael Jackson Moonwalker – 1970 Lancia Stratos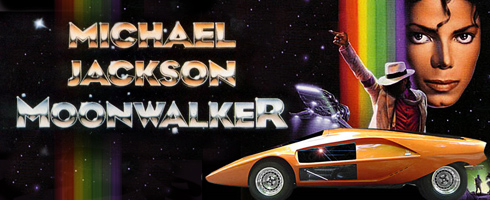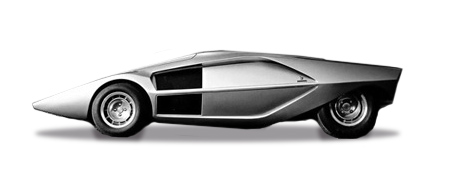 Another concept car, with possibly the best gadget of all, MJ. This car doesn't turn into anything, but it does turn BACK into Michael Jackson! The coolest thing ever? – Seeing this car go in reverse. Moonwalker stylez.
More photos of the 1970 Lancia Stratos Zero Concept Car here
Get your copy of Moonwalker here on DVD

8. The Mad Max, Mel Gibson – 1973 Ford Falcon Coupe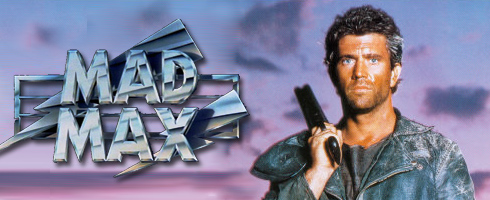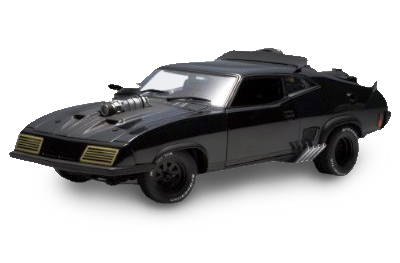 The 1973 XB GT Ford Falcon Coupe is probably the coolest car Mel Gibson ever drove resulting in the coolest movie he ever made. His career kinda went all downhill after that: He sported a mullet in a cop car, wore a dress and screamed freedom in front of hundreds of people, and even had to give women everything they wanted.
Get your Mel Gibson Mad Max Toys here
7. The Ecto-1 from Ghostbusters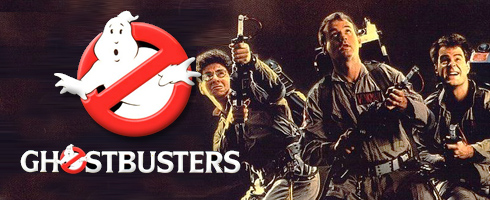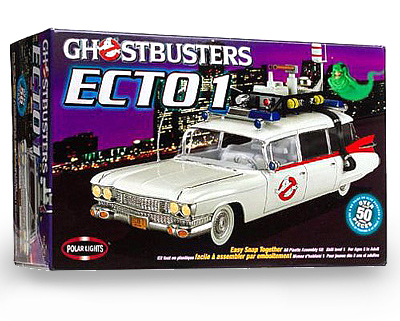 The Ecto-1 was the first car to respond to the question "Who you gonna call?". Because seriously, how many cars do you know of that can store ghosts in gas tanks?
That's a rhetorical question.
Get your Ghostbusters toys and Ecto-1 memorabilia here

6. The A-Team – 1983 GMC G-Series Van
A-Team 1983 GMC G-Series (G-15) Van had a Ruger AC556 fully automatic rifle, with folding stock and flash hider firing 5.56x45mm NATO rounds.
And if that wasn't all, it had a pretty freakin' addictive theme song. Dun dun dun dun, dun dun dun dun.
Get your 1983 GMC A-Team Van Model and Toys Here
5. Transformers, Optimus Prime – 1977 Peterbilt 352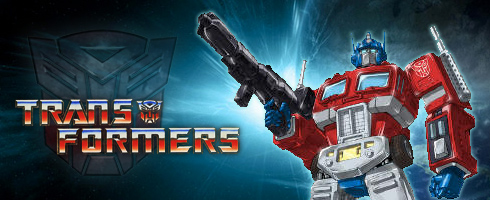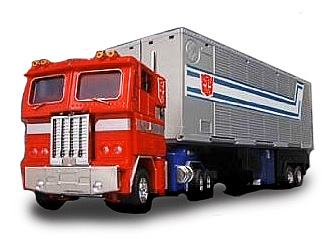 The original Optimus Prime was the coolest Peterbilt ever made. When I'm filthy rich I plan on having a life size replica of this truck AND all the other original transformers to boot. Every time we start up and head to the the car shows I plan on tooting the horn and yelling "Roll Out!" I don't care how corny it sounds. I'm doing it.
Watch me.
Get your Optimus Prime toys and gadgets here

4. Tim Burton's Batman – The Batmobile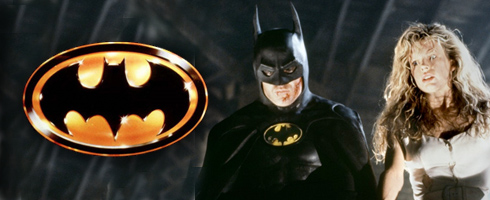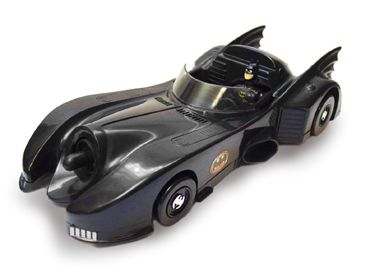 Have you ever danced with the devil in the pale moonlight?
Just checking.
Well, since you haven't, I'll go as far to say that the Batmobile can do everything but take you to the dance, because really, this car has anchors, oil guns, hooks, flame throwers and more gadgets than all Bond cars combined. Plus, when driving it, you can have the luxury of showing up to parties and say "I'm Batman."
Get your Batman and Batmobile stuff here

3. Back to the Future – 1981 Delorean DMC-12 Time Machine

The DeLorean DMC-12 was a pretty sweet stainless steel car modified into a time machine using a flux capacitor with a plutonium-fueled nuclear reactor generating the required 1.21 gigawatts of power. The car travels to a programmed date upon reaching 88 miles per hour sending you back to 1955 without breaking a sweat.
Piece of cake.
On top of that, featured above is one of the coolest new gadgets that is perfect for any Delorean Model Car you may have. It's called the Levitron. It's a platform that uses magnets to make things float. Sweet.
Get your Levitron and float anything you want here
Buy yourself some Back to the Future swag here before your OUTTATIME!

2. The Dukes of Hazzard's, General Lee – 1969 Orange Dodge Charger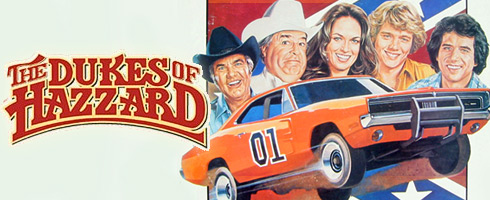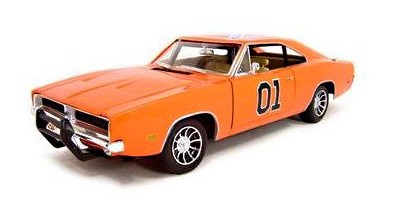 The General Lee is a 1969 Dodge Charger R/T and is muscle at it's finest. Besides being a jumping car, this car is orange. Which is all it needs to be number 2.
Get your beautiful orange 1969 Dodge Charger Toys here
1. Hasselhoff's Knight Rider – 1982 Pontiac Trans Am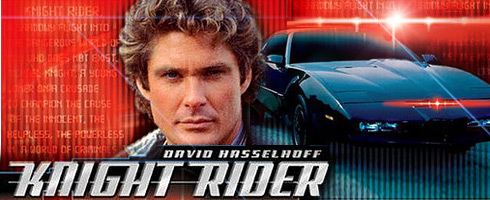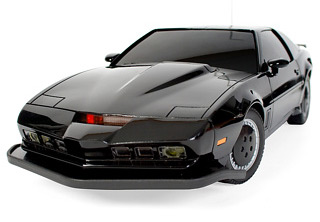 Dropping in at number 1 is KITT from Knight Rider. KITT could do it all, and unlike Herbie, he could speak. With an accent.
The best thing about this car? It was Black, it had muscle, it was awesome, and it was my first car.

Get your own flashing 1983 Trans Am R/C Car here
Well there you have it! OneMoreGadget's Greatest List of Gadget-Filled Cars from Hollywood. If you think there's another strong contender from TV or the Movies, let us know or tell us your favorite by commenting below!

Tweet
Pin It