Finally, something that was designed to look good and function the way it should. An 8″ wifi (wireless) digital picture frame totally makes me a happy boy. Now you can easily send your photos to your picture frame through many awesome ways:
You get a unique e-mail address that you OR your friends can email all your photos to
Email your photos directly to the frame so they are updated automatically
Use a memory card: MMC / SD / MS and CF cards
Use its built in memory of up to 128mb, it also supports memory cards up to 1GB
Connects to wireless 802.11 b/g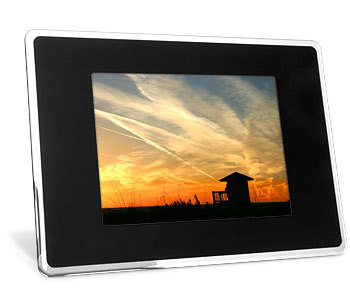 What else makes this awesome? Well it looks good. Its nice, its sleek, its black. Its got a great 800 x 600 resolution and oh who wouldn't love this feature? It can display all your photos from facebook via an RSS feed. Well thats officially 'genius'.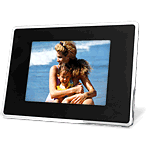 I have to say I'm hating on one thing, once again its a crappy product that is PC compatible and only works with Windows, however, I plan on making this work with a Mac…somehow.
Also note, this is the UK product being featured in this post, so it will need an adapter for your plug.
Hit the jump to check out the first 8″ Wi-Fi Digital Picture Frame
Tweet
Pin It