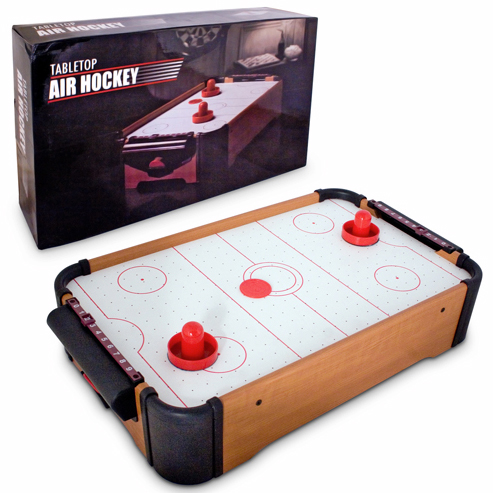 Am I allowed to say that?
Sure why not. But let me tell you. You don't have to be a small person and live in a small apartment to enjoy the awesomeness of this small Table Top Air Hockey Game.
It's literally just like the real thing only smaller. Which for some things is actually better than the big thing.
Like chetland ponies. Why get a large horse when you can have a chetland pony? They are like dogs, but they are horses!!
And how about mini coopers? They are like real cars, but half the size. They are also the car of choice for most clowns.
And possibly the greatest thing of all, mini skirts. Who passes up a mini skirt when given a choice between that and it's larger counterpart? That's a rhetorical question. The answer is no sane man alive.
I mean really. Look at it that way. The mini table top air hockey is the obvious choice.
█♥█Swing those arms and grab it here!
Tweet
Pin It