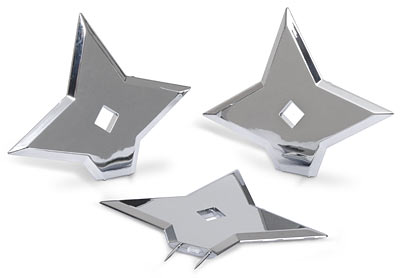 An invention of sheer beauty. Ninja throwing star push pins really let you take office harassment to a whole new level. A coworker of mine had some of these. Or so I thought. It turns he was just a ninja.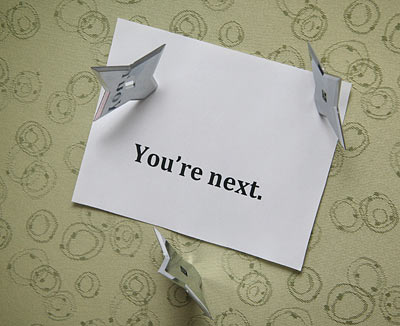 Above is a note that I found on my bulletin board. I thought it just meant it was my turn to drive the car pool. But when I looked on my desk I noticed all my erasers were circumcised.
I've been wearing button-fly jeans ever since. The straight jacket of pants.
Get your own sweet ninja throwing star push pins here and watch your back!
Tweet
Pin It