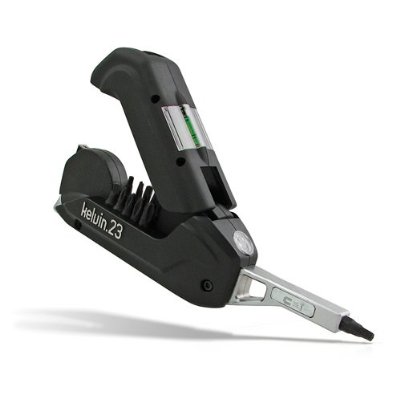 Featured on Dragon's Den, the Kelvin.23 is basically the Swiss-army knife of home improvement. Their slogan "An entire toolbox in the palm of your hand" is not too far from the truth. Featuring all the bit heads for any screwdriver you may need, check out some of these other features:
• 16 essential screw driver bits
• LED light that shines where you work
• 6ft / 2m tape measure
• Liquid level
• Carbon steel hammering surface
• Alloy magnets to hold loose screws
• Locking screw driver at 90 degrees for extra torque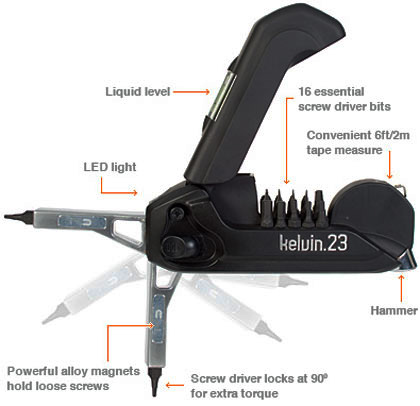 And if that wasn't enough, it was loved by the Dragons on Dragon's Den and this item is also featured by Debbie Travis on the Home and Garden Network.
So, yes, I will give kudos to the idea, and the design of the product. The Do-It-Yourselfer in me really thinks this is the ideal tool for someone that can't be bothered with a tool set or a tool box. However, the designer in me says the typography of their packaging and sales materials makes me want to take the Kelvin.23 and jab it in my eye.
Just saying.
Get your own Kelvin.23 multi-purpose home tool here
Tweet
Pin It