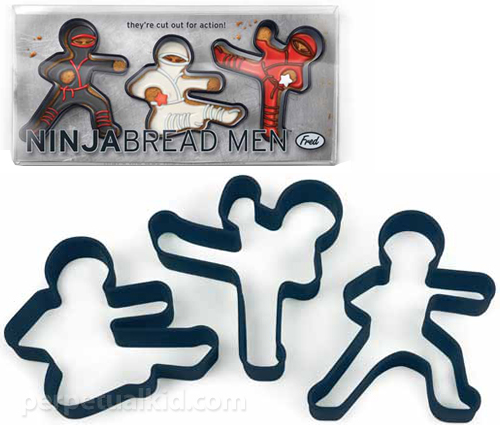 These ninjabread men are another ingenious gadget idea from Fred and Friends. Basically they took the delicious Gingerbread man and got him cut out for action! Now that's a feisty cookie!
I have to say, the best part is when they act out a scene from Kill Bill.
It's a delicious massacre.
Now all we need are some throwing star sugar cookies and a couple of peanut butter buddahs and I'm a happy camper!
Get your own NINJA Bread Men cookie cutters here

Tweet
Pin It