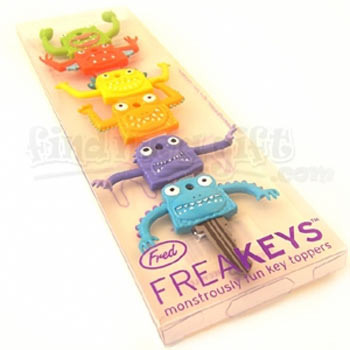 Introducing FREAKEYS. Cool little monster key caps for your house keys, mailbox keys or car keys. They remind me of those fun finger puppets we had as kids, remember those? I sure do. They were awesome!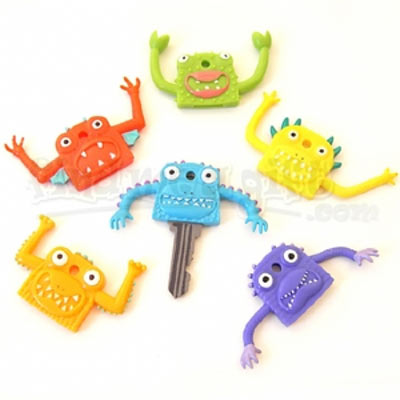 Key covers are a big trend right now. They come in all sorts of shapes and sizes, but these monsters are definitely some of the coolest.
I can't help but think if I had a child and they were getting their first house key… a key cover like this would probably make them less likely to lose it.  Or break it from playing with it too much. Kids.
I haven't even had them yet and they're already grounded.
For myself, I have a monster for each key I use just so I can tell them apart. Now I'm not saying I'm a janitor, but my hip jingle is pretty epic. I use a carabiner for my keys and zap straps to hold my pants up.
Get your freak on with the Freakeys Key Covers here
Tweet
Pin It