10. Sony Vaio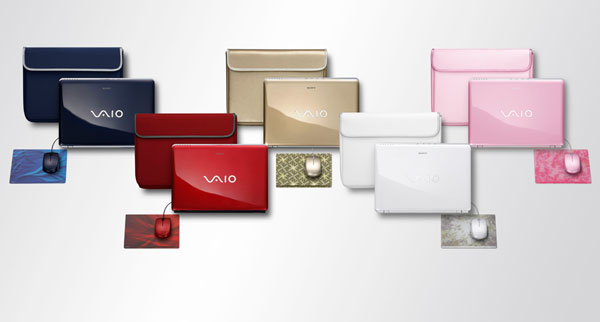 If you have older children, or if you just need one yourself, there is a high likelihood that you'll need to be browsing for laptops or netbooks this festive season.  The Sony Vaio is set to be one of the best sellers in the laptop world due to its fantastic specs and fashionable appearance. This netbook has a 14" screen, has wireless connectivity and even has its own Blu-Ray player- perfect if you're a film buff. It has a 500G hard drive as well as 4GB of RAM.  The aesthetics of the Vaio is what makes is even more special; rounded edges, light up lids and a range of colours, including blue and pink. This is a versatile laptop that would go down well under anyone's Christmas tree.
Lap up your Sony Vaio laptop here
9. Stinky the Garbage Truck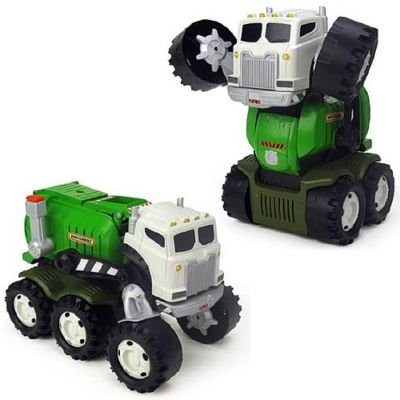 If there are any little boys in the family, this will be sure to be on their Christmas list. This interactive truck is designed to make play time beneficial to kid's development. Stinky sings dances and asks inquisitive questions. He can also answer questions with one of the 90 phrases he has built into his memory. He has motion and direction sensors, meaning he knows when to come alive all by himself. The best part is, he looks the part. He has a Transformer-esque feel about him, which kids instantly fall in love with. You can buy Stinky for around $50.00.
8. Ferrari F1 Electric ride-on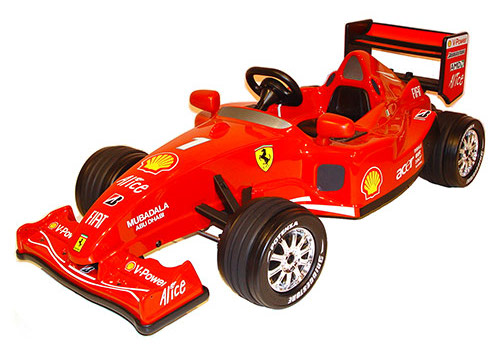 This is another piece of tech for the younger tech-lovers, but not one to be snubbed. Ferrari have released a child sized Ferrari car which is the closest it's ever been to its adult counterpart. The mini replica is made by Ferrari and even carries an authenticated Ferrari badge. It reaches speeds of up to 5mph and has its own alloy wheels and forward and reverse gears. This mini Ferrari doesn't come cheap- you can buy them for around $700, but are definitely the real deal.
Get your red hot ferrari your kids can ride on here
7. Call of Duty Black Ops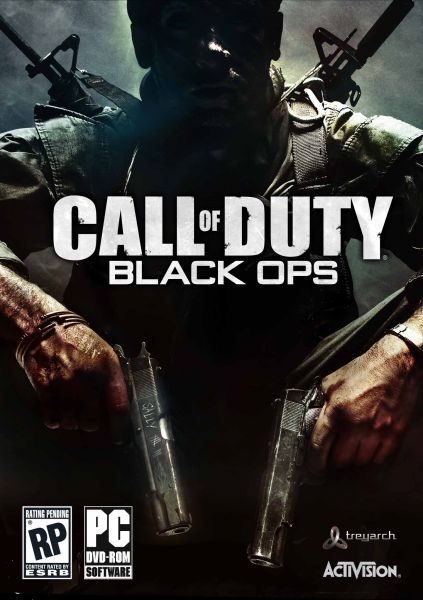 Call of Duty Black Ops is one of the most anticipated games in the history of gaming. Modern Warfare 2 smashed previous sales records (4.7 million) and Black Ops is set to smash them all over again. It has been said that Black Ops looks set to take more money on its first day than Toy Story 3 did- showing how popular the game actually is. So what sets Black Ops apart from previous editions? There is an in-game currency, allowing you to buy or upgrade your weapons in exchange for virtual cash. There will also be a split-screen feature for Xbox users, allowing them to upload in-game clips of their best moments. This is sure to be on top of any avid gamer's wish list this Christmas- if they didn't queue up on its release date!
Get Call Of Duty Black Ops Here
6. Samsung Galaxy S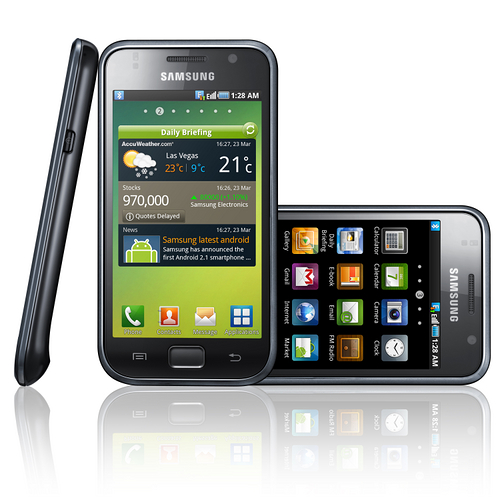 It was tempting to have the iPhone 4 as my choice of smart phone in this list, but I've opted for something a little different. Android phones are becoming very popular at a fast pace- and for a reason. The Galaxy S has some excellent features, like a 5MP camera, GPS, Wi-Fi, multi-touch screen and has a micro SD slot for more memory should you ever need it. It also weighs 19 grams less that it's Apple competitor, even though it is slightly bigger to hold. The Galaxy S is slightly cheaper than an iPhone 4, and retails for around $600 for the handset. You can take out contracts for this Samsung model on most mobile phone networks.
Find a deal on a Samsung Galaxy S here
5. iPod Touch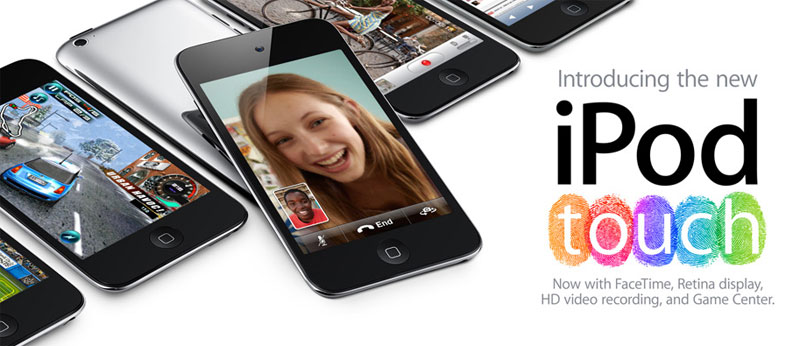 The iPod burst onto the music scene in 2001, and we've never looked back. The iPod revolutionised the way we listen to music- the Discman is a thing of the past. The iPod touch differs from the original iPod as it allows you to do so much more than just listen to music. You can now browse the web, watch movies, read books and download apps- the only thing missing is the ability to make phone calls. The iPod touch has a Wi-Fi connection, as well as 2 cameras. The cameras are useful when using their new app FaceTime, where you can talk to your friends face-to-face via your iPod Touch or iPhone.  The best part is, it's quite affordable.  You can get the latest version of iPod Touch for around $220.
4. Xbox Kinect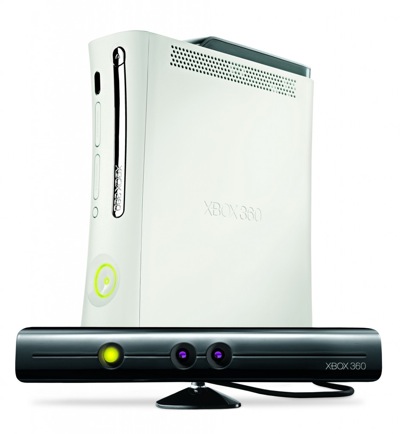 Xbox's attempt at hands-free gaming is pretty exciting- you don't even need a controller. This is set to be a big contender for the top spot of many people's Christmas lists. The Kinect is essentially a strip  of cameras, sensors and voice recognition technology which means you can control the console and play games without having to touch anything- something which until a few years back seemed very advanced and futuristic. There are around 15 games to accompany the Kinect, or you can buy the Kinect and a bundle of games for around $480.
3. PS3 Move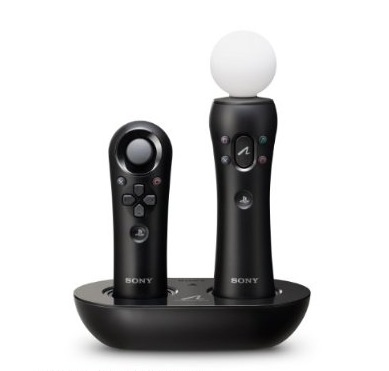 This is the PS3's version of the wireless/motion sensor gaming experience. The PS3 Move has a controller (like the Nintendo Wii) which tracks your movement from the Playstation Eye camera. The reason why the PS3 Move is placed above the Kinect is because the graphics of the games are said to be excellent- something the Wii and the Xbox haven't yet mastered. Unlike the Wii, you can recharge the controllers instead of messing around with batteries. The PS3 Move starter pack, which will consist of the camera and a controller, as well as a starter game will set you back around $70.
Get your PS3 Kinect and controllers here
2. Amazon Kindle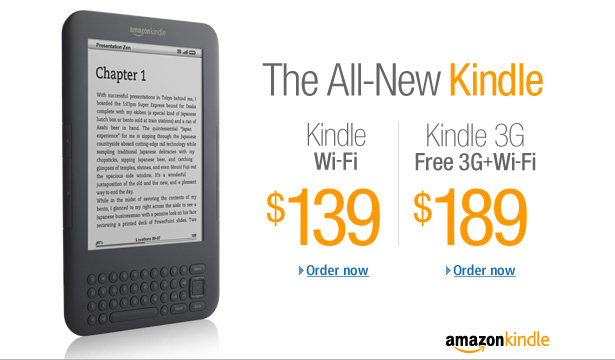 Reading will never be the same again. Gone are the days of lugging a bag full of heavy books around with you- now you can store your books in an electronic e-reader. The Kindle weighs less than a standard paper-back book, and can store 3500 books on its memory. The newest version has built-in Wi-Fi which allows you to browse and buy books online whenever you feel like it. One of the most appealing features of the Kindle is that, when fully charged, the Kindle will last a whole month without running out. You could also say that you're doing your bit for the environment as well. The Kindle is also so popular because of its affordable price- you can bag a Kindle for around $140.
Pick up a new Amazon Kindle Here

1.Apple iPad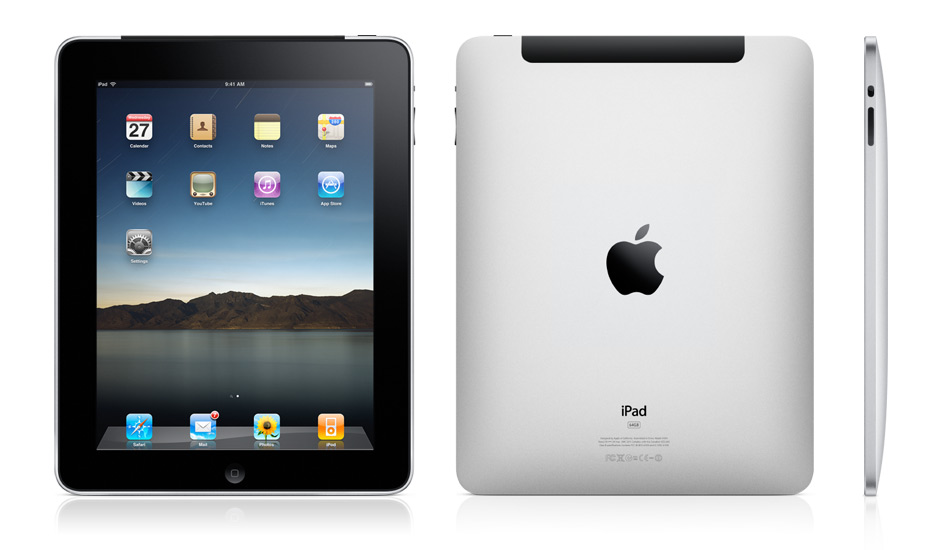 Probably not the most affordable item on the list, but definitely the most sought after piece of tech on the market.  The first ever tablet bounced into the gadget world in April 2010 and the world went iPad crazy. 3 million iPads were sold in the first 80 days of its release, due to its fashionable appearance and versatile digital capabilities.  All of your music, books, movies, games and social networking tools are available on the iPad, as well as an internet browser and countless apps.  Apple lovers will fall even more in love with iPad as it features the same menus and icons as the iPhone or iPod, meaning there is a sense of familiarity with the product.  You can get yourself a 16GB iPad for about $550.
Pad the stocking this year with an iPad here

A Christmas technology guide, written by Rachael Miller from the Shopping team at moneysupermarket.com
Tweet
Pin It