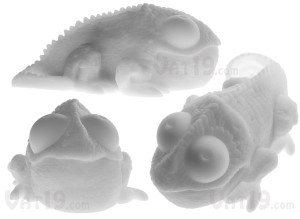 Shutup and take my money. Here's Huey, the Colour Copying Chameleon Lamp. Not only do I love me some chameleon, I also love me some lamps. And if that's not all, I also love me some colour, so this my friends is probably the coolest thing ever. Why? Because Huey is a Chameleon, that's a lamp, that changes colour! Waaaaah?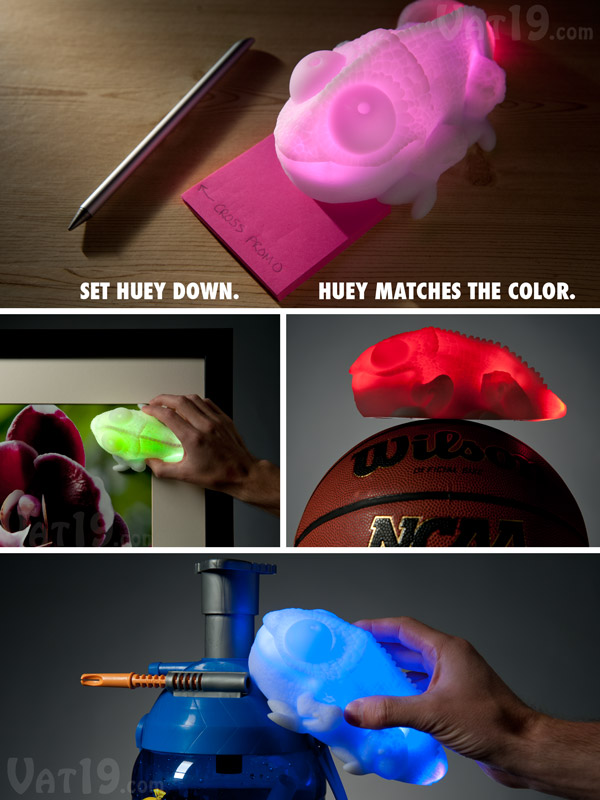 All you have to do is place Huey on a surface and he instantly copies the colour and blends right in. AH-MAZING!
He can match a variety of hues in the visible spectrum. Fantastico!

Did I mention he is squishy?
He's squishy. And awesome.
The last time I changed colour was when I fell down a flight of stairs in front of the hottest girl ever while I was in University. Not only was my face a nice hue of red, my bum was a beautiful shade of purple.
I showed her. I think she was tickled pink.
Never saw her again.
Shutup and take my money, get your own Huey right here
Or from Vat19 right here
Tweet
Pin It