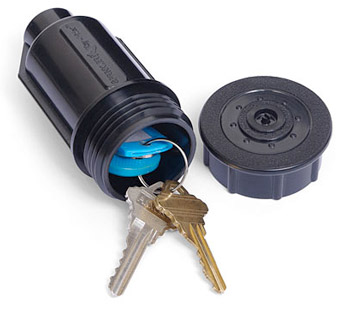 If you're the type of person to hide your spare key under the door mat, hanging basket or the bottom of your mailbox – the Sprinkler Hide-A-Key is probably for you. Putting your keys in this fake sprinkler head keeps it in plain view but totally out-of-sight to everyone else – and way less predictable.
Just screw it open, pop the keys in and then stick it in the ground. Presto!
Pray it doesn't snow.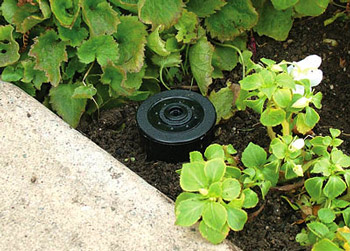 The Sprinkler Hide-A-Key
• 100% waterproof
• Screw on top
• Big enough to hold multiple keys
• Common standard sprinkler head size
• Does not function as a sprinkler head
Get your own Hide-A-Key Sprinkler Head on sale here
Tweet
Pin It