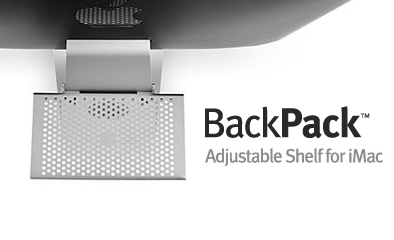 A company by the name of TwelveSouth has come up with some pretty sweet additions for your mac products. And they actually make them even cooler. Yah I know eh? Like that's even possible.
One of my favorite ideas is the BackPack. It's an adjustable shelf that attaches to the back of the iMac.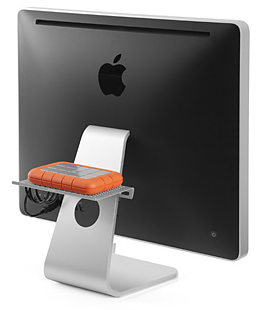 Here are some features:
• Perfect for hiding portable hard drives, card readers or other USB gadgets
• Keeps things off the desktop
• Since it's adjustable there's enough room for two, or three
• They match the quality of the iMac and are ventilated for devices to stay cool
• Easily adjustable and will not scratch
All that sounds great and all, but what I like the best is that it's not actually a backpack. What a relief.
Ah who am I kidding. Slap an apple logo on grandmas pound cake and I'm buying it.
Hit the jump for more cool iMac inventions from twelvesouth
Tweet
Pin It