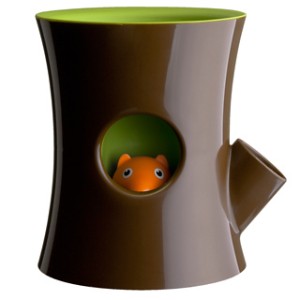 These cute little plant pots are the perfect combination of form and function. The form: They look like little logs. The function: They actually let you know when your plant needs water.
When the plant has ample water to water itself with, you will see the squirrel in the hole. When your plant is running out of water, the squirrel hides away.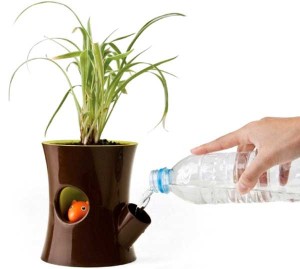 So is it a log or is it a tree? Well it all depends what you put in it!
With mine, I guess these are trees after all. Now I'm not saying I like these trees just because the squirrel is orange, but it's about 95% of the reason. The other 5% is that these logs actually make your plant look even better than a regular pot!
Speaking of timid squirrels, this little squirrel reminds me about the last time I saw one.
I was teeing up on the 5th hole of a par three pitch and putt and reached for my driver. After a big wind up, I shanked the ball directly into the bush on the right of the tee. The ball zipped into the bush – and a terrified squirrel exploded out through the top of the bush instantaneously. He flew through the air for about three seconds. Impressive hang time. But not like Superman, he was all over the place, more like The Greatest American Hero. When he landed, he gripped the earth with his legs all stretched out – and then gave me the look with his beady little eyes.
Too much club on that one.
Hit the jump to get your own log and squirrel self watering plant here
and Check out more beautiful Qualy products here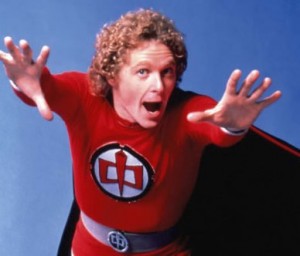 Tweet
Pin It