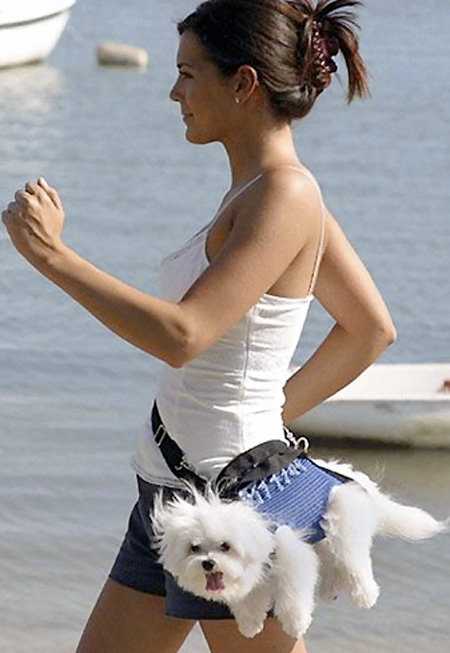 Remember when it was cool for celebrities and wannabes to carry their little pooch in their pouch? Well what if you wanted to go out and get some serious exercise? Well here's the obvious solution. A pooch fanny.
As you can plainly see, muffy here really enjoys it.
Get your stylish doggy fanny here.
Tweet
Pin It