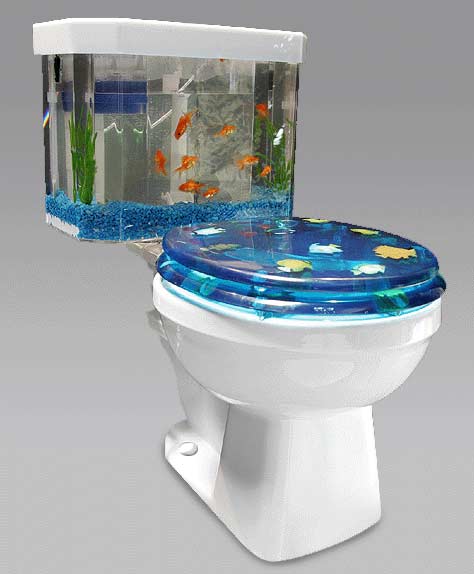 I started to wonder if it would be creepy to have fish watching me while I was taking a number 2. The answer to that is no. No, it isn't.
The fish tank flusher makes you the king of the underwater world, your very own throne of Atlantis if you will.
It's just a beautiful thing.
Get your own Fish Tank Toilet here
Tweet
Pin It