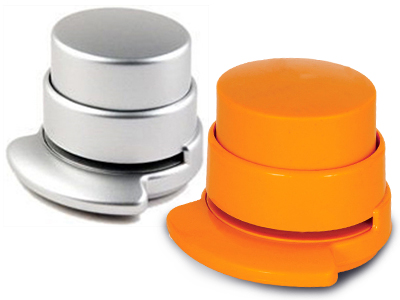 This stapless stapler is an oxymoron. Yes it staples. But it never uses a staple. Balderdash.
First of all, can this even be called a stapler? Interesting question. I'm glad you asked.
So without further adieu, I bring to you, One More Gadget's new official names for the 'Stapless Stapler'.
• Paper foldy connection thing
• Anti-Stapler 2.0
• Thingymabopper Papermajig
• Stapless Stapler
Alright. You got me. The Stapless Stapler works the best. I am glad however this was invented after the original Stapler. Because without the stapler, these great moments in Stapler history would have never happened:
Get your own 'Stapless' Staplers from BudgetGadgets here

Tweet
Pin It