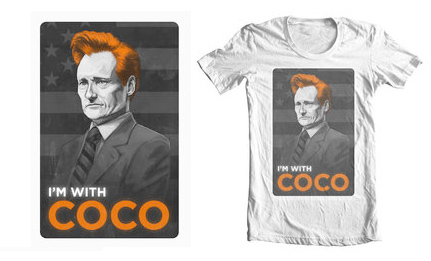 It's not every day that one of our favorite Late Night TV Hosts inspires a movement, but Coco has. Conan O'Brien was forced out of his time slot with NBC's other Late Night Host Jay Leno. The result? Some pretty sweet stuff. NBC must be weirdos, Coco is the best. For me to poop on.
The I'm With Coco Shirt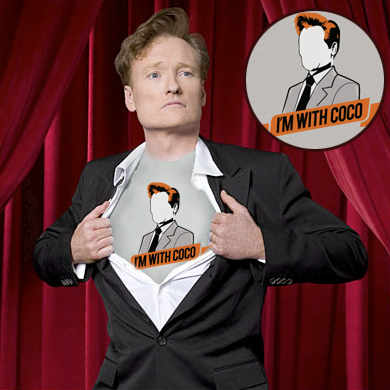 Be cool my babies. It's beautiful hair, super hero stylez. Now you can tell the whole world that the orange do is the poo.
Get the above 'I'm With Coco' t-shirt here
The I'm With Coco Coffee Mugs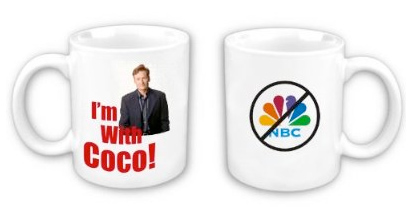 Ah yes, I appreciate the irony with this bad boy. Show your support with this mug, perfect for hot chocolate, coffee, ovaltine, or yes, a little bit of coco.
Support Coco with every sip by getting the mug here
Coco Cubecraft Paper Gadgets

Here's a neat little gadget you can make yourself. Brought to you by Cubecraft, it's now free to download!
There are rumors of Conan possibly starting his own 'Pale Ale' and other more serious rumors have been hinting the possibility that Conan may put that hair on the big screen. Whatever the case may be, I'm with Coco.
Buy the I'M WITH COCO T-SHIRT and $1 from every purchase will be donated to Haiti Relief.
Tweet
Pin It