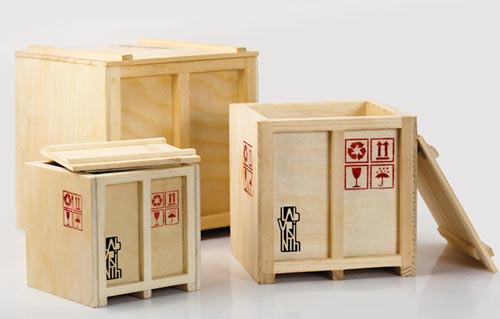 These beautifully designed wooden crates are the perfect compliment to your palette-it drink coasters. Each set comes with three nested wooden crates and matching lids – so whether you are hiding your business cards or an old relic from Indiana Jones you'll still have plenty more room for your ball point pens.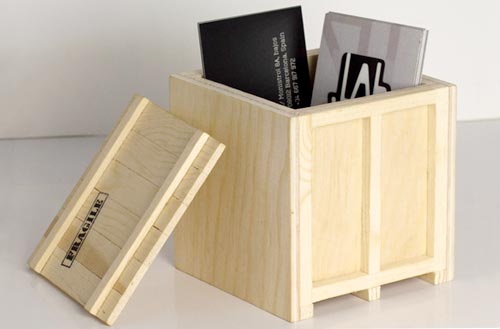 One thing you can't tell from these pictures is the fact that these wooden crates smell delicious! It's like an air freshener for my desk. I also love the little details like the "FRAGILE" stamp and other common stamps you'd find on crates like this too.
I may need to drill a few small holes in it for my hamster, Dennis. He was asking me the other day about visiting Aunt Helga and I thought this would be the perfect package to surprise her with. Don't worry Aunt Helga! Dennis is bringing the hard candies.
In case you are wondering what else you can put in these besides hamsters, here's some other brilliant ideas:
• Pens
• Little Succulents (potted plants)
• Business Cards
• Jelly Beans
• Scissors
• Craft Supplies
• Coins
• Easter Eggs and straw
• Small dinosaurs
Get your own INBOX Wooden Desktop Crates right here
Tweet
Pin It