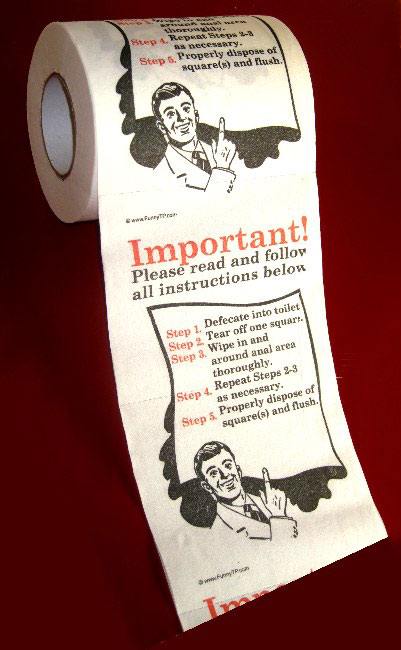 Okay. Hold on a second here. Instructional toilet paper. How can this possibly make any sense?
Yah, I was thinking that too. I imagined this product going in my home.
But I recently was forced to partake in a short but essential visit to a downtown public washroom and realized that ah yes, step 5 – the absolute essential step in the whole process is a step that many people seem to miss.
And then it was created. Fail safe TP that is a must-have in EVERY public washroom.
And seriously. Dude that shat before me, step 1 man, step 1.
Get your own instructional toilet paper here
Note: Woah, do we like weird toilet paper?
Tweet
Pin It