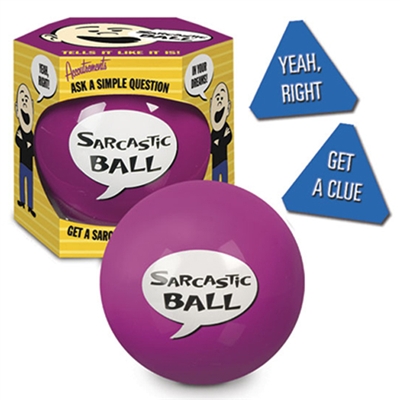 Oh yeah, your reeeeeally going to like this. It's the sarcastic ball. It's not like that other dumb ball that nooooobody ever used or liked at all, this purple ball is the one that evvvveryone wished they used instead.
You can ask it any question that you are feeling pretty good about and be given total attitude to put your confidence at bay. What, you think I'm lying? Ohh I care, really, I do. Yeah right.
I actually heard that this is Taylor Swifts favourite gift of the holiday season. Once she gets her sarcastic answer she just shakes it off, shakes it off.
Taylor says you are so cool, so get your own sarcastic ball right here. 
Tweet
Pin It