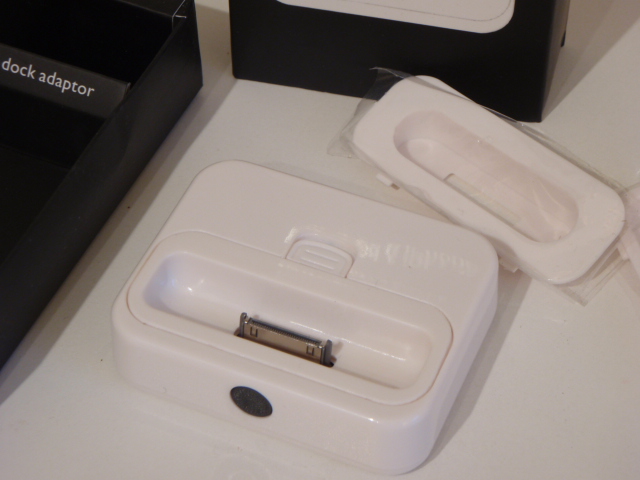 This handy little dock works like the regular iPod dock but has a neat extra function – the remote option. At first I was unsure of how useful this remote option would be. But if you ever plug in your iPod to play through speakers then it works great to switch through tunes.
This dock needs to be charged up to get the line-out working, not too thrilled about that, but the remote works with almost any universal remote and not just the apple remote. I found that very bizarre but also very cool.
The dock also comes with 4 adapters to fit the size of your iPod or iPhone perfectly, but lacks in the iPod nano adapter department.
I think overall this dock works great for a replacement dock for the iPod, but works best when hooked up to your computer. For less than half the price of the original, it's still a super deal.
Hit the jump for your audio / data / power dock for iPods and iPhones
Tweet
Pin It