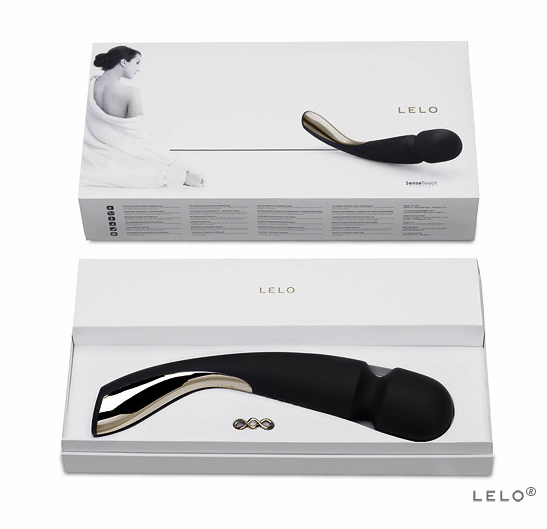 This nifty gadget will be making is official Debut at the 2012 International Consumer Electronics Show in Las Vegas. It's called The Lelo Smart Wand and it's labelled as one of the world's most technologically advanced full-body wand massagers.
Ok trust me. I know what you are thinking. I see that large phallic reflection in your eyes and that slight besmeared expression on your face.
Judging by the looks of it, it could probably also be used for something else other than an awesome muscle relaxer. But I'm going to collectively take our minds out of the gutter for 30 seconds and tell you that it's awesome as just a full-body massager. It actually does a better job than a professional masseuse and in way less time as well.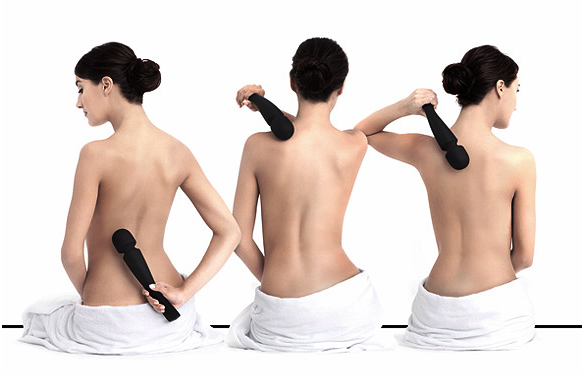 See! She's showing you ALL the other places it can go. Really. And if you don't believe it, the Lelo Smart Wand has already been shortlisted for the Good Design Award for 2012 and this high quality item is the top of the line with a price tag of $189.
Okay, so why is this so awesome? Unlike other wand massagers, it's cordless, waterproof, rechargeable and even has touch-sensors. It knows the right pressure to apply and never digs in to your muscles like those other crappy massagers. It really is the most unique and personal massaging experience you will ever have. And it honestly puts those crappy mall vibrating chairs to shame.
The Lelo Smart Wand™ comes in three sleak colours, Black, Ivory, or Plum, and is beautifully packaged in a storage box, with linen paper, velvet insetting, metal foil stamping, carrying case, wall charger and even a collectors pin.
The Specs:
Touch sensors mirror professional massage techniques
SenseTouch™ technology activates when the tip of the wand comes into contact with the skin, and automatically responds to the user's movement and delivers customized, high-power vibrations. This is truly amazing and one must truly try this to believe it!
Amazing health benefits
With 8 unique, whisper-quiet massage patterns, and multiple speeds – yet still more powerful than any other rechargeable wand – Smart Wands™ deliver the ultimate in relaxation and health benefits (i.e. minimizing muscle stress, promoting circulation, relaxing muscle tissue, increasing flexibility, providing peace of mind, etc.).
Most stylish, sleek and versatile design on the market today
Coated in silky-smooth, FDA approved body-safe silicone, Smart Wands™ are the most fashionable cordless, fully waterproof and rechargeable personal massagers available
This wand is truly magic. Harry Potter eat your heart out.
Grab your own Smart Wand™ right here
Or see the other amazing top of the line products by Lelo right here.
Tweet
Pin It