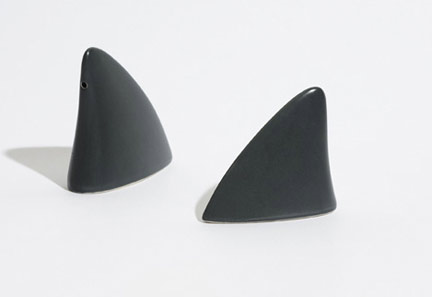 Everyone always tells me not to play with my food. I'm sure with these they'll be telling me to not play with the salt and pepper shakers. Next time someone asks me to pass the salt I'll be sure to slide it over humming the theme to Jaws. It's expected.
My only beef with these is that I'm pretty sure I'd mix up the salt with the pepper. I'd be circling around them. Just circling. It almost makes me want to write a new age poem about my frustrations.
Salt.
Pepper.
Which one are you?
The frustration.
Oh there you are salt.
That one's pepper.
Fin.
Buy the very unique Shark Fin Salt and Pepper Shakers here
Tweet
Pin It