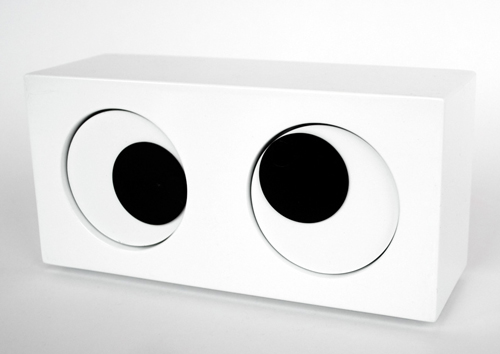 Here's a fun idea that will be gone before you know it, perhaps in a blink of an eye?
Can you believe it? This awesome clock uses one eye for the hours and one eye for the minutes. Hey! Don't you roll your eyes at me,  it's easy once you get the hang of it.
Say, what time do you think that is, 3:50..ish?
Get your own Eye Clock from SuckUK here

Tweet
Pin It