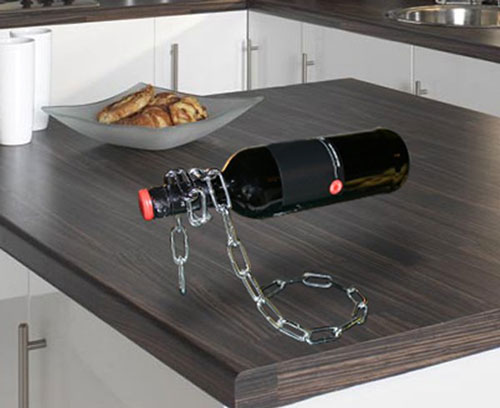 Nothing looks cooler than putting your favorite bottle of wine on display with this amazing Magic Chain Wine Holder. And if the wine you drink is as good as the wine in my 10 acre private wine estate* then you better have it locked up!
Using a unique well-balanced design this chain creates the optical illusion of your wine bottle floating in mid air. This gadget is crafted from a chromed iron chain where each link is welded together to give it that floating appearance. Awesome!
I can't remember the last time I drank a bottle of wine and thought I saw the bottle floating above the table. No really, I can't remember a thing.
Don't forget to get your own Chain Wine Bottle Holder right here
*2 cubic foot wine fridge
Tweet
Pin It